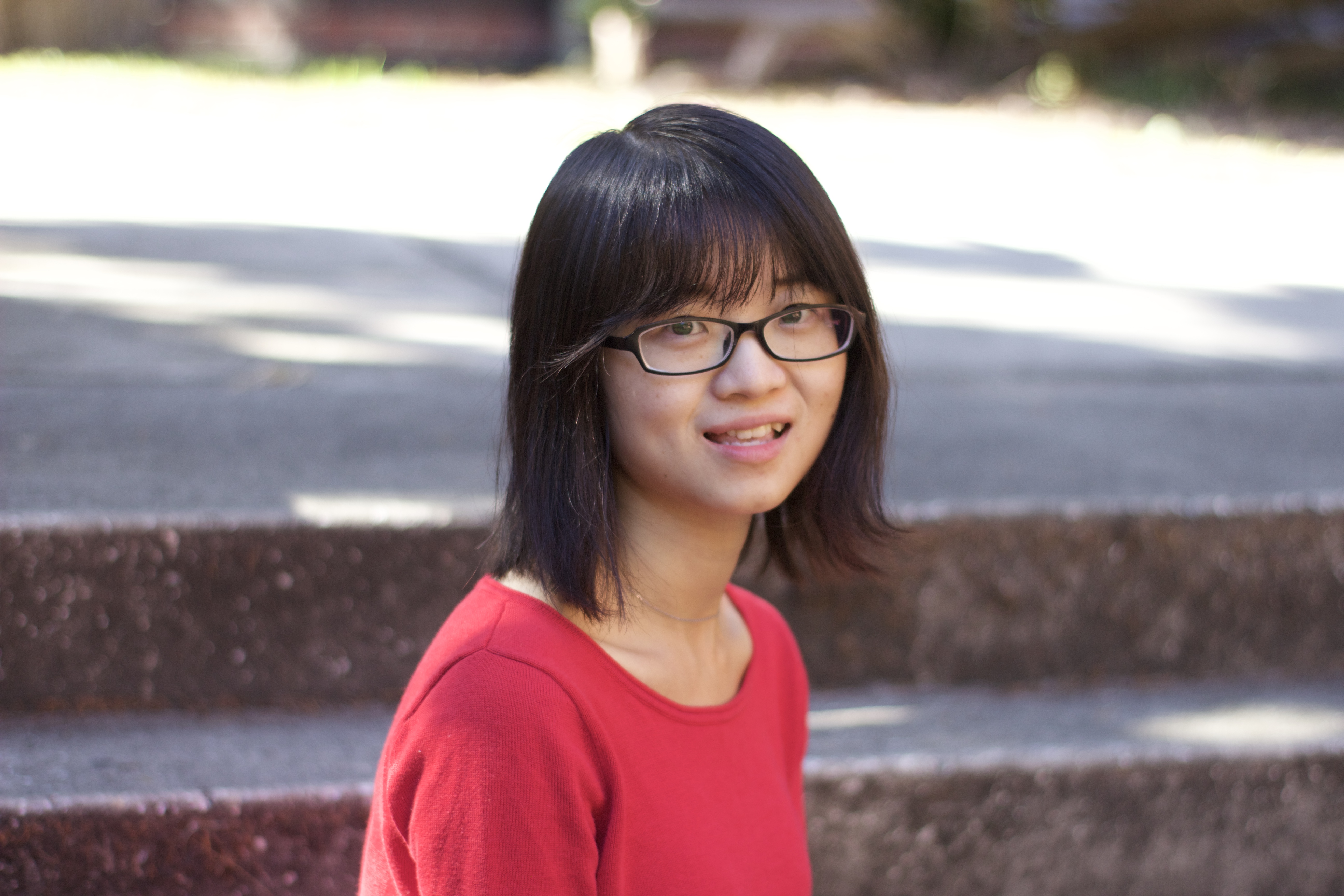 Meet Twinkle Zheng, a second-year Anita Zucker Center doctoral student affiliate. Passionate about making data-informed decisions and supporting practitioners in the implementation of evidence-based practices, Twinkle works alongside Dr. Patricia Snyder on the Center's Embedded Instruction project. Twinkle took some time out of her day to speak with me about her experiences thus far at the Anita Zucker Center.
Alexis Brown: Hi Twinkle, it's great to speak with you. Let's start off the interview by discussing your background.
Twinkle Zheng: I graduated from Beijing Normal University (China) in 2014 with my master's degree in special education. My focus of study was on children with autism and useful interventions to support children of preschool age.
AB: How did you develop an interest in early childhood?
TZ: During my time at Beijing Normal University, I had several research experiences that exposed me to work with children, their families, and their teachers. The more I worked on projects with K-12 children with autism in China, the more importance I began to place on early intervention. I began to understand that the earlier I provided support to these children, that the more progress they could make.
When I decided to pursue further education at the Center, I was excited to combine my interests in early childhood education with the study of special education. Ultimately, I hope to influence the field upon returning to China.
AB: What's something about early childhood that most people don't know?
TZ: I think there are fundamental issues regarding the understanding of early childhood education both in China and in the United States. Parents often don't fully recognize how important the early years are for the development of young children. Many people are under the impression that early childhood education is just like babysitting, but it is not. The interactions between children and adults — along with a child's environment, significantly influence the brain development of young children. I think that's why our work is so important.
AB: What's the coolest thing about your work at the Anita Zucker Center?
TZ: I'm currently working on the Center's Embedded Instruction project. My role is to use a direct observational coding system to quantify the occurrences and completeness of embedded learning trials that teachers implement to address children's individualized learning targets. I think it's very cool! It's a complicated coding system, and that's very important because we want to monitor a teachers' implementation — whether they are implementing embedded instruction practices with fidelity, and whether they are making progress as a result of our ongoing support.
Although several evidence-based practices have been identified through research, practitioners may not understand how to properly implement the practices as intended. I'm happy that I'm able to help close this gap.
 MORE ABOUT TWINKLE
Twinkle is a second-year doctoral student at the Anita Zucker Center.
HOMETOWN: Hubei, China
RESEARCH INTERESTS: Supporting early childhood educators in inclusive settings and caregivers of young children with disabilities
DEGREES:
Bachelor of Arts, Huazhong University of Science and Technology
Master of Education, Beijing Normal University
FUN FACT: Twinkle is a new driver!
AB: What's a way that your work at the Anita Zucker Center has impacted your perspective about early childhood?
TZ: Before I came here, my major focus was on practices teachers could use to support young children — however, I did not think much about how to support teachers in using those effective practices. I've learned that teachers are not always fully prepared to enter the field and that rather than criticizing them, it can be more helpful to support them through high-quality training and more importantly, practice-based coaching.
AB: What's a challenge that you'd like to tackle for the benefit of children and families?
TZ: I think our most significant challenge is that we don't have enough resources to comprehensively support teachers and families. On the one hand, we have limited experts to go into the field and to provide feedback/observations.
On the other hand, we face funding issues. We often lack sufficient financial investment in children's early years or in teachers' professional development. However, I hope that as I continue to work in the field, that I can do work to help to alleviate these issues.
Story and Portrait by: Alexis Brown