Our Mission
Our mission is to translate science to action through innovative research, professional development, and community partnerships that support all young children from birth to age five and their families.
We are a community of researchers, practitioners, leaders, policymakers, and advocates working together across disciplines to ensure equitable and meaningful growth, development, and learning outcomes for all young children. As a trusted source of knowledge and information, our expertise and integrity are built on collaborations with local, state, national, and international partners focused on early childhood.  
Our center focuses its work on these four pillars: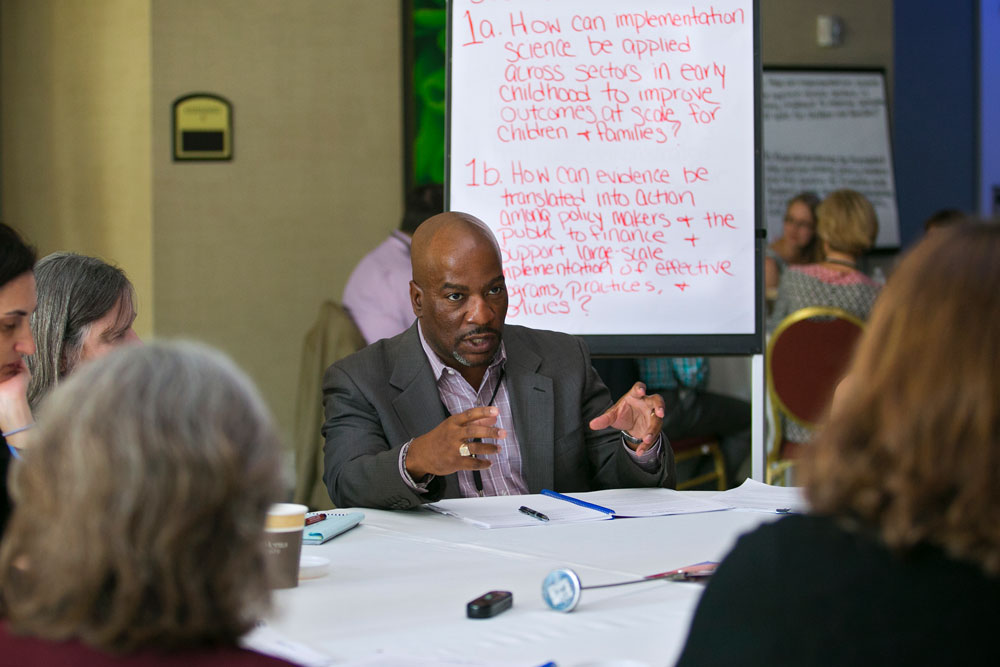 Generating Knowledge
Real-world science to share and improve practice and policy in early childhood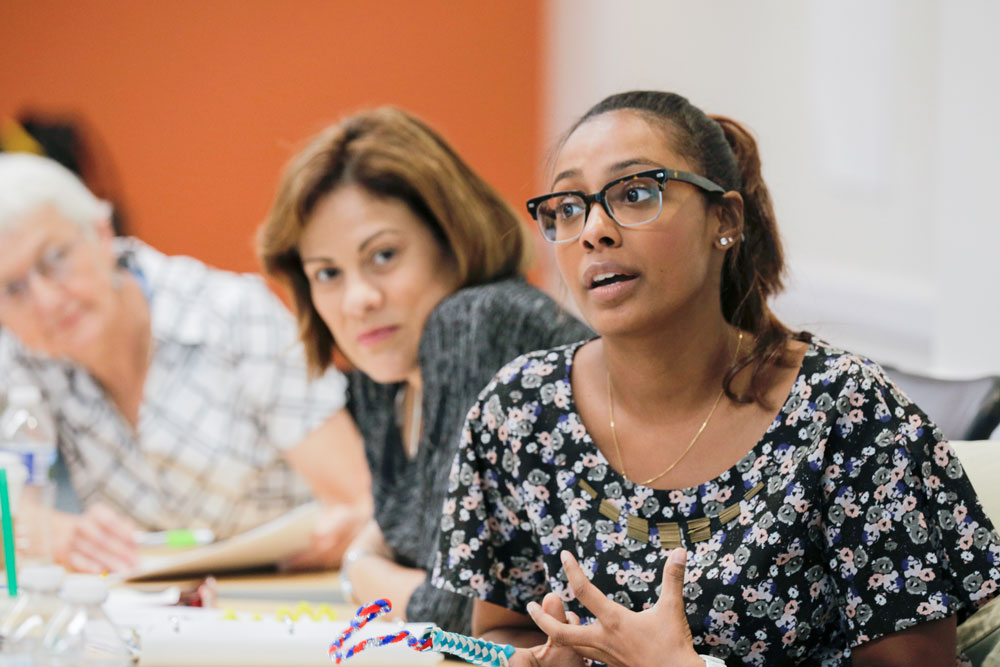 Preparing Leaders
Mentoring tomorrow's early childhood experts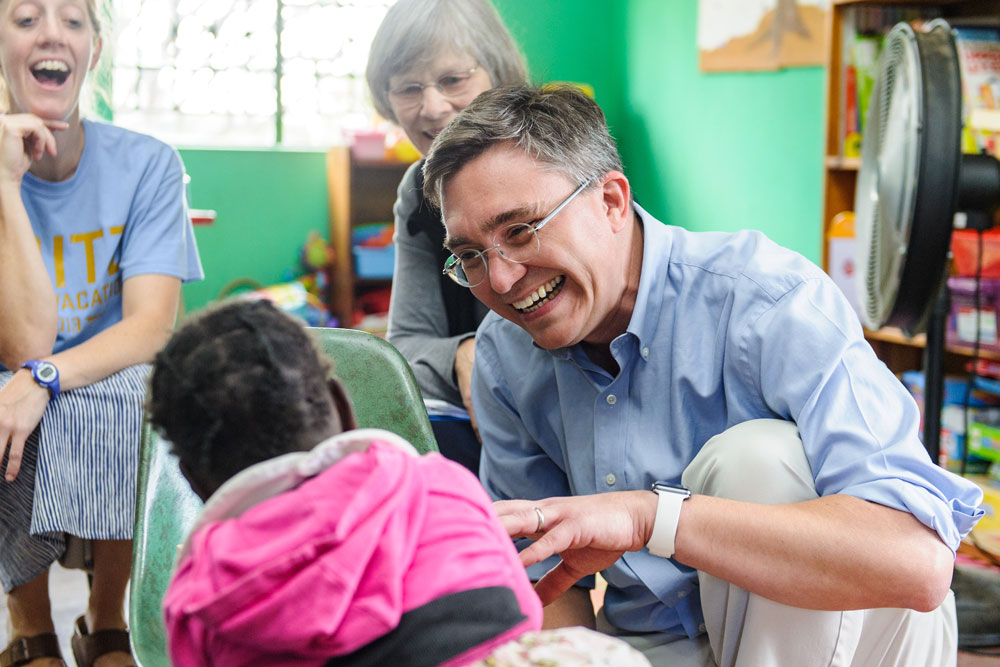 Engaging Others
Building connections with local, state, national and international partners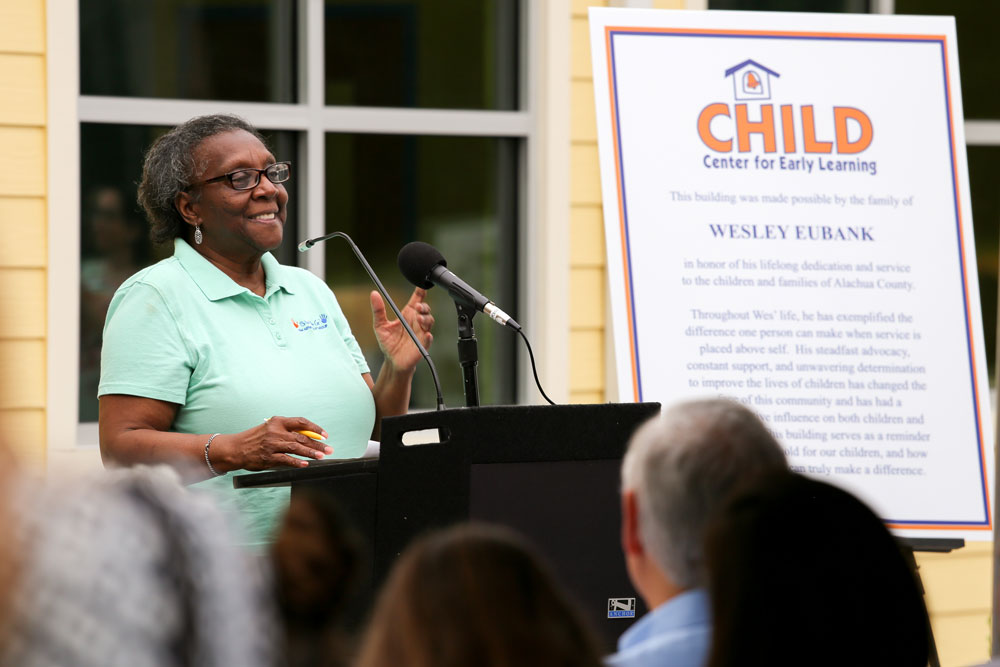 Making an Impact
Results that transform lives
Early childhood studies is a transdisciplinary field comprising early development, learning and intervention as well as family support, health, nutrition and mental health. In support of the University of Florida's investment in preeminence, the Anita Zucker Center for Excellence in Early Childhood Studies was founded in 2010 to provide an educational hub within the university dedicated to specialized expertise in early childhood studies.
We are committed to championing meaningful outcomes for children, families and communities through advanced knowledge, practices and policies, continued interdisciplinary research, scholarship and professional development activities, and sustained connections within the university and beyond.  
Our faculty, research scientists, post-doctoral fellows, students, affiliated faculty and scholars, and local, state and national partners engage in a variety of interdisciplinary activities that promote UF's three core missions — teaching, research and service — and forward knowledge, practices and policies in early childhood studies. This commitment is further demonstrated by our robust center research focus areas: 
Early Childhood Assessment

Embedded Learning

Family Support

Integrated Systems and Data Supports

Professional Development

Social-Emotional and Behavioral Supports
The Anita Zucker Center is proud to be a leader in early childhood studies transforming the field and improving outcomes for young children and their families globally. 
To learn more about our research efforts, please view our research projects.