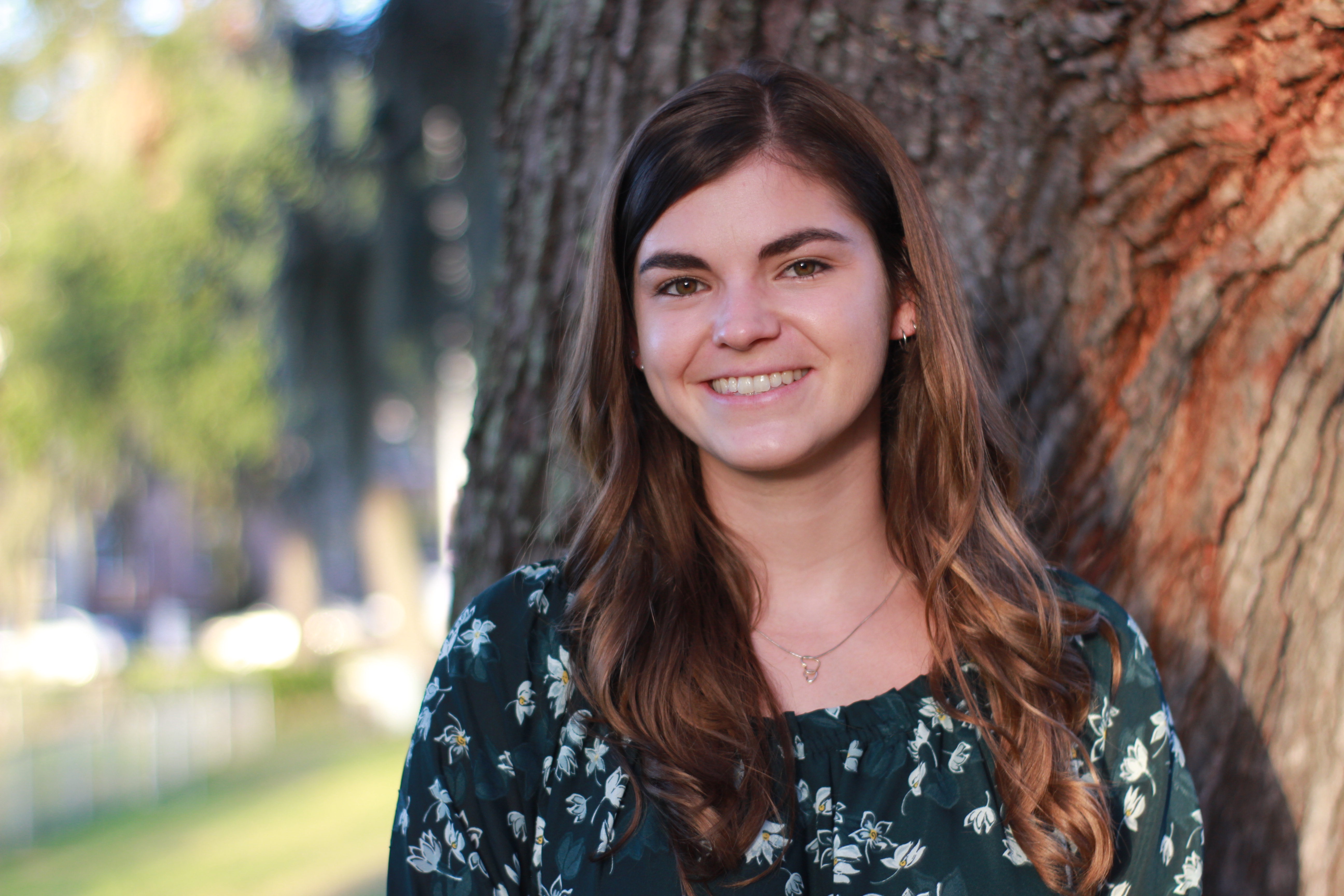 Meet Jennifer Jaramillo, an Albuquerque, NM native, and second-year doctoral student at the Anita Zucker Center. Currently, Jennifer is working on the center's Project PREPARE initiative with Dr. Mary McLean, and has worked with Dr. Patricia Snyder, Anita Zucker Center director, on the center's ongoing Embedded Instruction Project. Jen took some time to discuss what led her to study early childhood, and her hopes for the future of the field.
Alexis Brown: Hi Jennifer, thanks for dropping in to speak with me! Can you tell me a bit about your background?
Jennifer Jaramillo: Before coming to the University of Florida, I majored in Elementary and Special Education at the University of New Mexico. While I hold a dual license, and have taught in Pre-K through high school settings, I have a special passion for early childhood. I found my passion in early childhood while teaching at a developmental preschool program for young children with disabilities. During that time, I had the opportunity to help young children develop communication systems, motor and social-emotional skills. It was extremely rewarding to see how these skills helped them to increase their autonomy.
What brought me to the University of Florida was a desire to make a bigger impact, outside of my classroom. While I loved helping children and supporting their families in a smaller classroom setting, I wanted to affect and implement larger policies and practices. I felt studying at the Anita Zucker Center would equip me to address some of the issues and concerns that were prevalent during my time at the preschool program.
AB: What's something about early childhood that most people don't know?
JJ: I think there are so many interesting facts! One is that adverse childhood experiences can impact children's development. We can prevent a lot of later childhood issues if we spend more time and energy in early childhood.
AB: What's the coolest thing about your work at the Anita Zucker Center?
JJ: I have gotten the opportunity to participate in many different projects. Last year, I served as a coach on the Embedded Instruction project. I had the opportunity to use Practice-Based Coaching to support teachers to use evidence-based practices.
I've also had the opportunity to work on Project PREPARE. In that project, I mentor and support master's students and first-year teachers. We engage in conversations about the teacher's experiences, and brainstorm ways to enhance their instruction through one-on-one and group support. Overall, the Anita Zucker Center has allowed me many opportunities to be a leader.
AB: What's a way that your work at the Anita Zucker Center has impacted your perspective about early childhood?
JJ: The faculty and staff here are truly addressing the research-practice-policy gap in early childhood. This gap has been a national topic of contention for years. At the center, we don't just talk about all these issues – we're actually addressing them with evidence-based strategies.
One thing that really attracted me to the center was its expertise in early childhood implementation science.
AB: What's a challenge that you'd like to tackle for the benefit of children and families?
JJ: I have two areas that I want to address for the benefit for children and families. I am interested in building teachers and parents' self-efficacy and skills by teaching them to implement evidence-based practices through professional development, coaching, training and support. I also want to help bridge the gap between research, policy, and practice. For example I want to conduct research, work on messaging to the public and politicians, and make research accessible to teachers and parents.
AB: Thanks Jennifer for your insights and responses!
Story and Portrait by: Alexis Brown