More than 100 Florida researchers, practitioners and stakeholders gathered to explore and tackle the challenges associated with conducting research on opioid use during pregnancy and its impact on young children's brain development and behavioral health.
Sponsored by the University of Florida's Anita Zucker Center for Excellence in Early Childhood Studies, the Institute for Child Health Policy, the Levin College of Law and the Department of Pediatrics, the Virtual Summit on Opioid Use During Pregnancy cultivated robust discussions around the legal, ethical and social considerations in conducting research on the effects of prenatal exposure to opioids and recruiting and retaining participants for such a study.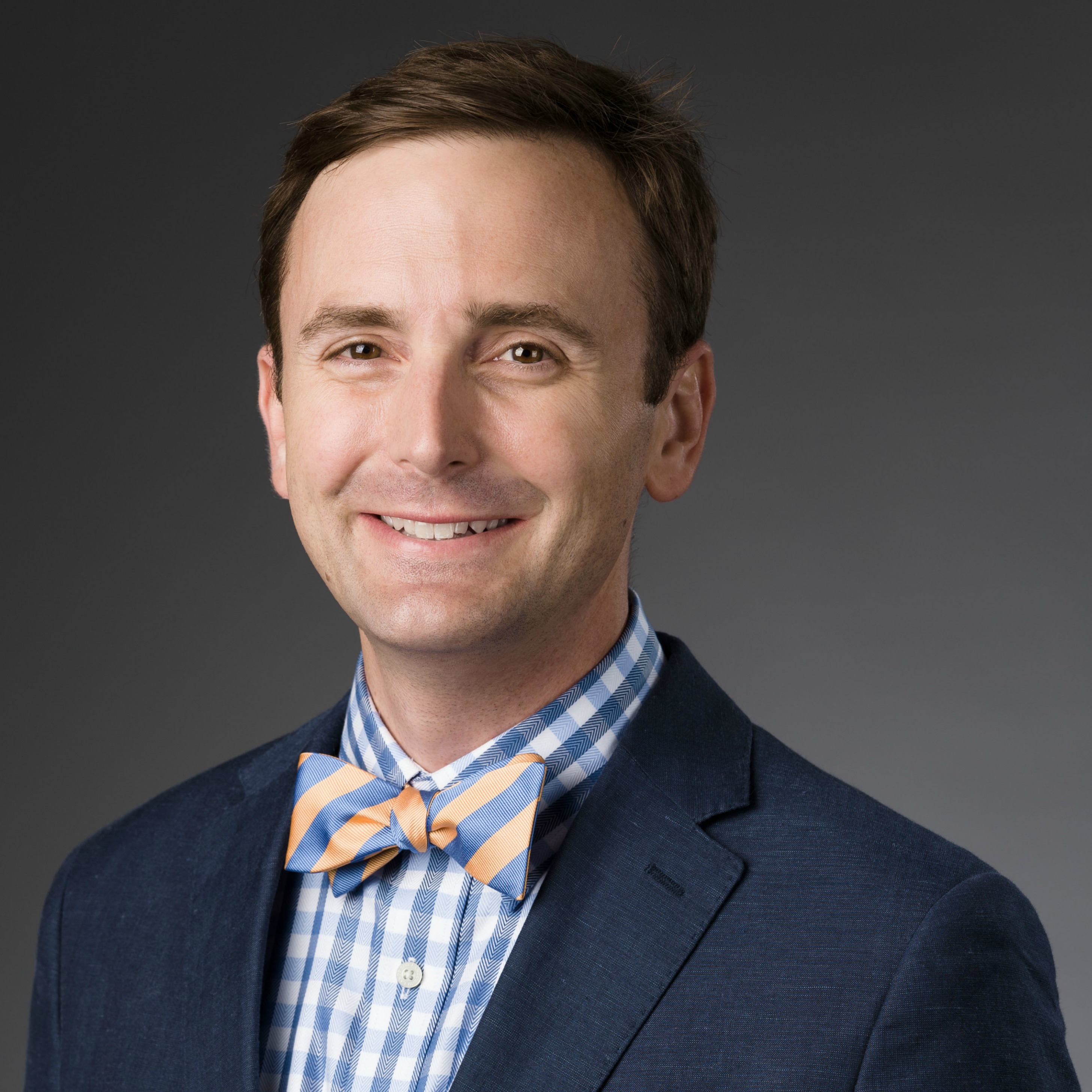 Dr. Matthew Gurka
Anita Zucker Center faculty member and professor and associate chair of the UF College of Medicine's department of Health Outcomes and Biomedical Informatics
Organized across three consecutive Fridays — May 8, May 15 and May 22 — the summit built off of the momentum of the 2017 Inaugural Early Childhood National Summit and 2018 Early Childhood: Critical Legal Issues and Strategies Summit connecting policymakers, advocates, legal scholars, practitioners, researchers and families who share a vested interest in this groundbreaking work. A number of Anita Zucker Center for Excellence in Early Childhood Studies faculty and affiliates were in attendance, including Director Patricia Snyder and Co-Director Maureen Conroy, research scientist Herman Knopf, Professor of Law Nancy Dowd, Associate Professor of Pediatrics and Health Outcomes and Biomedical Informatics Lindsay Thompson and professor in the Department of Psychology Lisa Scott.
The Summit series commenced with moving personal accounts from three women — Helena Girouard, formerly a Pritzker Fellow at One Voice for Volusia, Joy Zedler, the executive director of The Pearl Project, and Beth Willis, the president of The Pearl Project.
As a Pritzker Fellow, a prestigious honor designated to 13 individuals across the nation, Girouard served Volusia and Flagler County supporting children and their families. The grant-funded position was established by the J.B. and M.K. Pritzker Family Foundation to support the Pritzker Children's Initiative, which is committed to "building a promising future for our community by investing in early childhood development for children prenatal to age three."
Striving to reach one million babies aged zero to three who live 200 percent below the poverty level to ensure they enter Kindergarten ready to learn, Pritzker Fellows are strategically placed across the country to help realize this goal.
"We all have different stories, but we all have such an amazing passion for the work," she said. "… It's these powerful women that just love babies and moms."
But Girouard's service has been driven by more than a passion for babies and families. She began intensive treatment for opioid use disorder in 2013 at 32 weeks pregnant and has since dedicated her life and career to uplifting and inspiring others through her story of resilience and perseverance.
"My heart has been probably changed more than anybody else's could be through doing this work and sharing my story, because I get to hear other's perspectives," she said. "… I feel so honored every time."
Zedler, her husband and three children expanded their family by two in 2013 fostering and then adopting two children, ages two months and two years at the time, who experienced both prenatal drug exposure and early neglect in the foster care system.
"He (her youngest) had experienced more trauma before his due date, than I have had in my life, and a lot of people will ever have in their life," she shared during the Summit.
Although they saw a lot of healing after just a short time, they did not realize the long-term impact that early trauma may have on children's growth, development, behavioral health and well-being.
"Even at their young ages… there was clearly a difference that now I know is related to their prenatal history and their early trauma and abuse and neglect in the system," she said.
Zedler and her husband realized the need for additional resources to support and bring hope to not only families in similar situations, but also adoptive and foster families with children who have experienced trauma. The Pearl Project, founded in 2018, teaches parents Trust-Based Relational Intervention and hosts support groups and trainings to help families grow and heal.
"We want families to not just be surviving but thriving and to find joy," she said.
In addition to speaking and participating in the Summit, Girouard and Zedler also had the opportunity to be a part of the pre-planning and provide input to guide the conversation, ground the work, and give a voice to those it will impact.
"It was very apparent that the people, the families, the babies — all of those elements were there, and they were valued [during the Summit]," Girouard said. "… It was really about building relationships and how to successfully not only collect data, but support families and help heal them."
UF is one of 28 sites across the United States to receive funding in 2019 from the National Institutes of Health (NIH) to assess the feasibility and address the challenges that may be associated with conducting a 10-year longitudinal national study in this area, titled the HEALthy Brain and Child Development (HBCD) Study.
The HBCD Study will establish a cohort of pregnant women and their children residing in regions across the country that have been significantly impacted by the opioid crisis and will observe the brain development and behavioral health of those children from pre-birth to age 10.
This convening was a critical part of the UF site and 18-month study titled "Florida-Development in Early Childhood: Adversity and Drug Exposure" (FL-DECADE) to gather local, regional and national data and input to aid the HBCD Study. Dr. Matthew Gurka, professor and associate chair of the UF College of Medicine's department of Health Outcomes and Biomedical Informatics and an Anita Zucker Center faculty member, serves as principal investigator for FL-DECADE.
"Given the nature of the HBCD Study, we need experts in imaging, we need experts in obstetrics and pediatrics, we need experts in early childhood, in education, in law," said Gurka, who also serves as associate director of UF's Institute for Child Health Policy. "And in order to do that, we thought this was a great opportunity to bring people together — a lot of people — that might not have necessarily ever been together to discuss all those issues to tackle this specific area of research.
"The UF co-sponsors for this event share a commitment to convening diverse stakeholders to build and sustain integrated approaches in early childhood for the benefit of young children, their families, and the communities in which they live."
Beyond exploring the considerations and feasibility of this work, Gurka emphasized the importance of building community and establishing connections with leaders and stakeholders across the state further embodying UF's commitment to tackling society's most pressing issues.
"It is important to not only focus on causes of poor outcomes, but also what factors lead to some children not having poor outcomes" Gurka said. "… Can we identify characteristics of the women, the children, the families, the environment around them, that can lead to resilience? If we can find those, that can lead to opportunities for early intervention."
Moving forward, the research team, which includes faculty from the UF departments of Epidemiology, Health Outcomes and Biomedical Informatics, Pediatrics, Obstetrics and Gynecology, Neonatology, and Early Childhood Studies, will conduct a small pilot study in Gainesville and apply next year to engage in Phase II of the HBCD Study.