Are children who have experienced abuse or neglect in their early years responding differently to critical vaccines that protect against deadly viruses like influenza?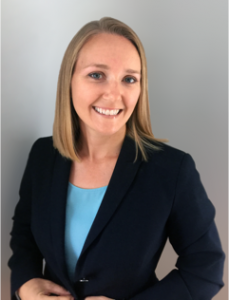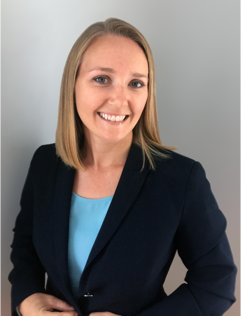 A new study led by Dr. Melissa Bright, assistant research scientist at the Anita Zucker Center for Excellence in Early Childhood Studies, will begin to answer this question thanks to a $85,953 University of Florida Research Opportunity Seed Fund grant. The study is also supported by a Children's Miracle Network grant to Co-Investigator Dr. Cameron Rosenthal, UF Department of Pediatrics.
Dr. Bright is Primary Investigator for Project CHILD: Understanding Children's Health, Influenza and Development, a new study that will examine if and how children who have experienced abuse or neglect differ from children who have not in their response to the flu vaccine. Her team will explore if these children are less susceptible to the protective effects of the vaccine and, if so, what about their experiences make them less protected.
Studies have shown that abuse and neglect are associated with stress-related — but not necessarily transmittable — diseases and disabilities such as diabetes, obesity and cardiovascular disease across the lifespan.
"What is not known is if and how abuse and neglect increase susceptibility to transmittable diseases in childhood and, potentially, negatively affects the health of a population," said Dr. Bright. "Project CHILD is one step in understanding the scope of the problem and we are so grateful the University is investing to drive our discoveries."
Approximately 50 children (25 with confirmed maltreatment diagnoses; 25 without) who have not yet received the season's flu vaccine will be recruited through the UF Health consent2share system. Children and their primary caregivers will visit the Clinical Research Center three times over the course of 16 weeks.
During the first visit, the team will measure influenza antibody levels; children will then be given the standard flu vaccine. Antibody levels will be measured again at two follow-up visits to assess the level of "uptake" of the vaccine for children who experienced abuse or neglect compared to those who did not.
The team will collect data on additional causes that prevent uptake, including child chronic stress levels and DNA indicators of biological aging. A team of transdisciplinary experts in early childhood studies, pediatrics, child abuse and neglect, and infectious disease are collaborating on the study, which is scheduled to begin in fall 2018.
Transdisciplinary UF Collaborators
Dr. Lindsay Thompson
Associate professor, Pediatrics and Health Outcomes and Biomedical Informatics; Director, Pediatric Research Hub (the PoRCH); Assistant director of Research, Institute for Child Health Policy
Dr. Darlene Kertes
Associate professor, Psychology
Dr. Cameron Rosenthal
Assistant professor, Pediatrics; Director of UF Child Protection Team
Dr. Matthew Gurka
Professor, Health Outcomes & Biomedical Informatics; Associate director, Institute for Child Health Policy
Dr. Kathleen Ryan
Clinical associate professor, Pediatrics, Division of Infectious Disease