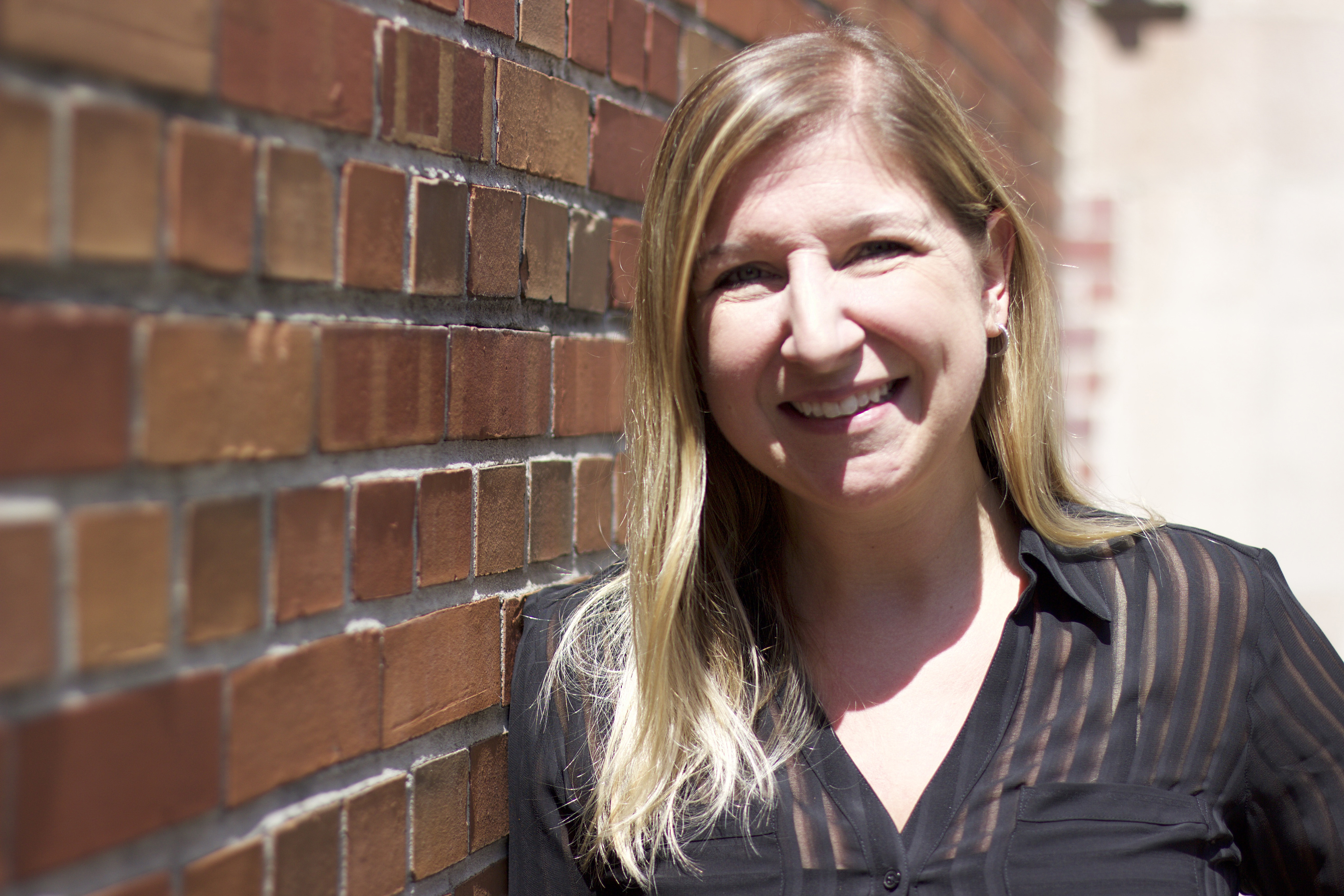 Meet Debra Prykanowski, a fifth-year doctoral candidate in the College of Education's School of Special Education, School Psychology, and Early Childhood Studies. At the Anita Zucker Center, she has worked with Dr. Maureen Conroy, co-director, on the center's BEST in CLASS project, and with Dr. Patricia Snyder, director, and professors Dr. Brian Reichow and Dr. Mary McLean on the center's Embedded Instruction for Early Learning project.
Alexis Brown: Why did you become involved with work in early childhood?
Debra Prykanowski: During my undergraduate years at Syracuse University, I had a student teaching experience where I worked with children with autism in my classroom. I was intrigued by the moments that I had working with these children, so my career focus from then on became working with children with autism applying behavioral interventions.
After my undergraduate degree, I completed my master's in special education, with a focus on applied behavior analysis, because I wanted to learn more about working with children with autism. In my 11 years working in a public school district, I had a lot of contact with young children and their families. Through my coursework and my experiences here at UF, I really started to narrow my research focus to young children with autism.
MORE ABOUT DEBRA
Deb is a fifth year doctoral student in the School of Special Education, School Psychology, and Early Childhood Studies.
Hometown: East Windsor, NJ
Research Interests: Functional analysis of problem behaviors in natural environments, interventions for young children with autism spectrum disorder, behavior measurement
Fun Fact: Deb has been skydiving twice!
AB: Beyond intellectual curiosity, do you have any other connections or motivations to study autism?
DP: I think my motivation increased after I developed personal connections with children with autism and their families. I have had so many children with autism and their families touch my life in one way or another that it only makes sense for me to keep working on their behalf. I can see how my efforts as a teacher or behavior consultant, and now as a researcher, might have specific impact on their future. When I saw behavioral interventions working and problem behaviors decreasing, I knew what I was doing was making a difference.
AB: What's something interesting about early childhood that most people don't know?
DP: For autism, early intervention is really key to meaningful outcomes. So, it is important to effectively intervene on some of the autism symptomologies early on in life. Research has shown us that the earlier the diagnosis and subsequent interventions, the more impactful the intervention can be.
AB: Why is early intervention important?
DP: Often a child with autism is more likely to develop problem behaviors because of limited communication and social skills. Once problem behavior becomes a part of a child's repertoire, there may be a history of reinforcement for those behaviors. Without intervention addressing those core communication and social skills, the behaviors might worsen and it may become more difficult to change the behavior. I think using high quality interventions early on, you're able to change the behavior a lot quicker.
AB: What's the coolest thing about your work at the center?
DP: I would say that the opportunities that we're given as affiliated doctoral students is probably the coolest thing about being here. Most of what we do at the center is a learning opportunity for us, so the faculty here make sure that that we're always included in experiences such as professional development workshops, or special events like the Summit last year. We don't feel like we are just students, but we're actually a part of the center and what we do here is really important.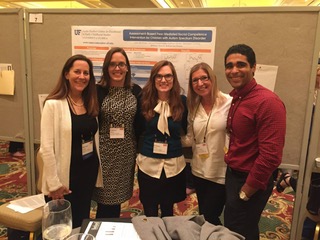 AB: What's a challenge you'd like to tackle for the benefit of children?
DP: I'll be staying in the autism research field and continuing to work with families. I also hope to develop more efficient ways to analyze problem behavior in natural environments.
I think that when behavior occurs, there are a lot of variables that influence that behavior. Looking at home environments as a place to say, "That's where the behavior happens. What can we do to change that environment to help parents learn to support their children's behavior more effectively?" is important.
There is also a population of children who are at risk for developmental disabilities, and who may not be getting involved in the early intervention system because of other risk factors such as abuse, neglect, or poverty. I would like to tackle these ecological risk factors down the road, by looking at these populations and applying behavior analytic approaches with those who experience these and other risk conditions.
AB: What do you hope your legacy will be in the field of autism?
DP: I hope that I am remembered by families as an advocate for their children. I worked so hard to ensure all of my students were receiving the services and interventions they needed, as well as advocating for their right to be included in all school activities. By focusing on the science behind how to analyze and intervene when children exhibit challenging behavior, I hope that I can translate research into something that helps increase access to early intervention for all children, particularly those who might not have anyone else advocating for them.
AB: Thanks for your insights and thoughts Debra!
Story and Portrait by: Alexis Brown