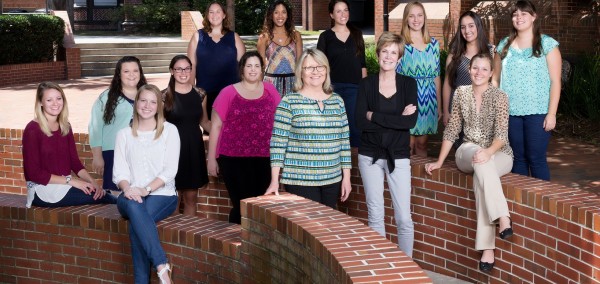 Through a new grant from the U.S. Department of Education, the UF College of Education is providing financial support this fall for 12 graduate students in early childhood special education.
The new master's students in the college's Unified Early Childhood Program are the first to be accepted into the one-year training and mentoring program led by Mary McLean and Hazel Jones, faculty members in special education and early childhood studies. The program, known as Project Prepare, addresses a national priority of preparing students to work with young children with disabilities in high need communities.
"This program has two advantages," said McLean. "It is an opportunity for students to receive funding they need to advance their education, and at the same time, it will make a difference in the quality of early learning services provided in high need areas."
McLean, a professor in Special Education and Early Childhood Studies, joined the Anita Zucker Center for Excellence in Early Childhood Studies through the UF Preeminence initiative last year. She received $1.2 million in funding from the U.S. Department of Education Office of Special Education Programs to address this national priority for families and children. She expects to fund 60 master's students over the next five years.
Each student receives a scholarship stipend of $13,750, with a service obligation to work for two years as a teacher for children with disabilities in any U.S. state or territory. Award recipients have the option of receiving mentoring from UF for the first year of teaching following completion of the program. Measures of child progress, as well as, employer satisfaction and family satisfaction will be collected for Project Prepare graduates during their first year of teaching as part of an ongoing evaluation of Project Prepare.
Students enrolled in the undergraduate Unified Early Childhood Program are eligible to apply for a Project Prepare scholarship opportunity by January 30, 2016. To learn more or to apply, visit http://education.ufl.edu/early-childhood-education/project-prepare, or call the Anita Zucker Center for Excellence in Early Childhood Studies at 352-273-4287, or email ceecs-info@coe.ufl.edu.