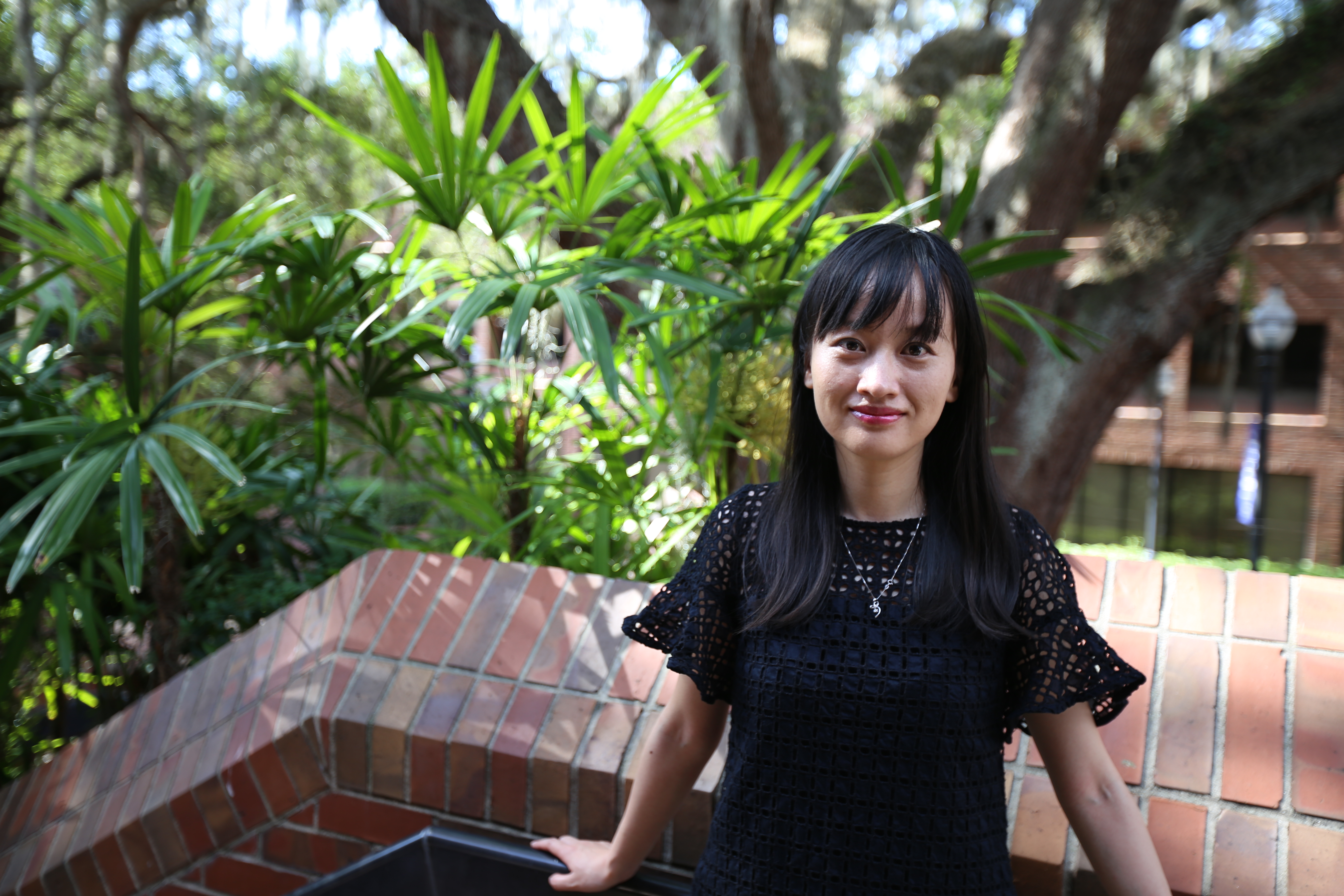 When Li "Emily" Luo first stepped foot in the United States in 2012, she marched into the Anita Zucker Center on a mission. Her goal was to learn everything she could about the evidence-based social-emotional interventions for preschool children from experts in the field, then bring that knowledge back to help children in her home country of China. And next month, Luo will do just that.
This fall, Luo will leave the University of Florida to become an assistant professor (known in China as a "lecture position") in the College of Preschool Education at Capital Normal University (CNU) in Beijing. She will teach undergraduate and master's-level students, and continue her research interests sparked at UF in the Pyramid Model. The Pyramid Model is a framework of evidence-based environmental, interactional and instructional practices. Teachers and caregivers implement it to support young children's social-emotional competence and prevent or address challenging behavior.
"I am looking forward to introducing the Pyramid Model to Chinese early childhood professionals and conducting a series of intervention studies focused on its principles in my new position," Luo says. "I wish to become a bridge for the cooperation between my mentors and colleagues at the Anita Zucker Center and those in Beijing."
Established in 1954, CNU is a key comprehensive university known for its strong teacher preparation programs and funded by the Beijing municipal government. The Beijing Preschool Teacher Training Center is affiliated with CNU's College of Preschool Education. More than 80 percent of directors in public preschools in Beijing graduated from the College of Preschool Education, creating a multitude of opportunities for Luo to partner.
Luo will defend her dissertation in September. She was guided by Dr. Patricia Snyder, the center's director, and three committee members from the Anita Zucker Center. Her dissertation is focused on Chinese preschool teachers' implementation of social-emotional and behavioral teaching practices associated with the Pyramid Model and Chinese Early Learning Guidelines.
In the past five years, she has been involved in several Anita Zucker Center research projects, served on the student editorial board for the Young Exceptional Children publication, pursued a minor in research and evaluation methodology, and also co-taught an undergraduate course, Educational Programming for Infants and Toddlers with Disabilities.
"I am very fortunate to have found my academic family here at the Anita Zucker Center," says Luo. "UF is my first home in the United States; I always felt supported and I believe many at the center will become my lifelong mentors, colleagues and friends."
QUICK FACTS ABOUT EMILY
Hometown: Jiangxi province, in southern China
Degrees: Bachelor's in Early Childhood Education at Northeast Normal University; Master's in Early Childhood Education from Beijing Normal University
Why early childhood? I love young children and this period significantly affects their entire life. I want to work with them in this early stage to hopefully lay a better foundation for their development.
Brightest UF memory: Being one of Dr. Snyder's doctoral students and having the opportunity to work closely with her. I will never forget the tremendous support, guidance and encouragement that I've received from Dr. Snyder, whom I consider my academic mother.