In many Head Start preschools, children who demonstrate challenging behaviors — defiance, disruption, aggression and more — comprise about 25 percent of classrooms. These children are more likely to face behavioral and learning challenges later in school, and into adulthood. As teachers try to stem the behaviors early on, they often struggle to find and use the latest approaches, techniques and interventions that can turn the tide.
Enter BEST in CLASS Web. This online, professional development model is using a practice-based coaching framework developed at the Anita Zucker Center to train and support early childhood teachers to use evidence-based practices in their classrooms to improve teacher-child relationships and decrease problem behaviors. Earlier this month, more than a dozen practitioners from Virginia Commonwealth University and the University of Florida joined together at the Anita Zucker Center for Excellence in Early Childhood Studies to immerse themselves in the model's components.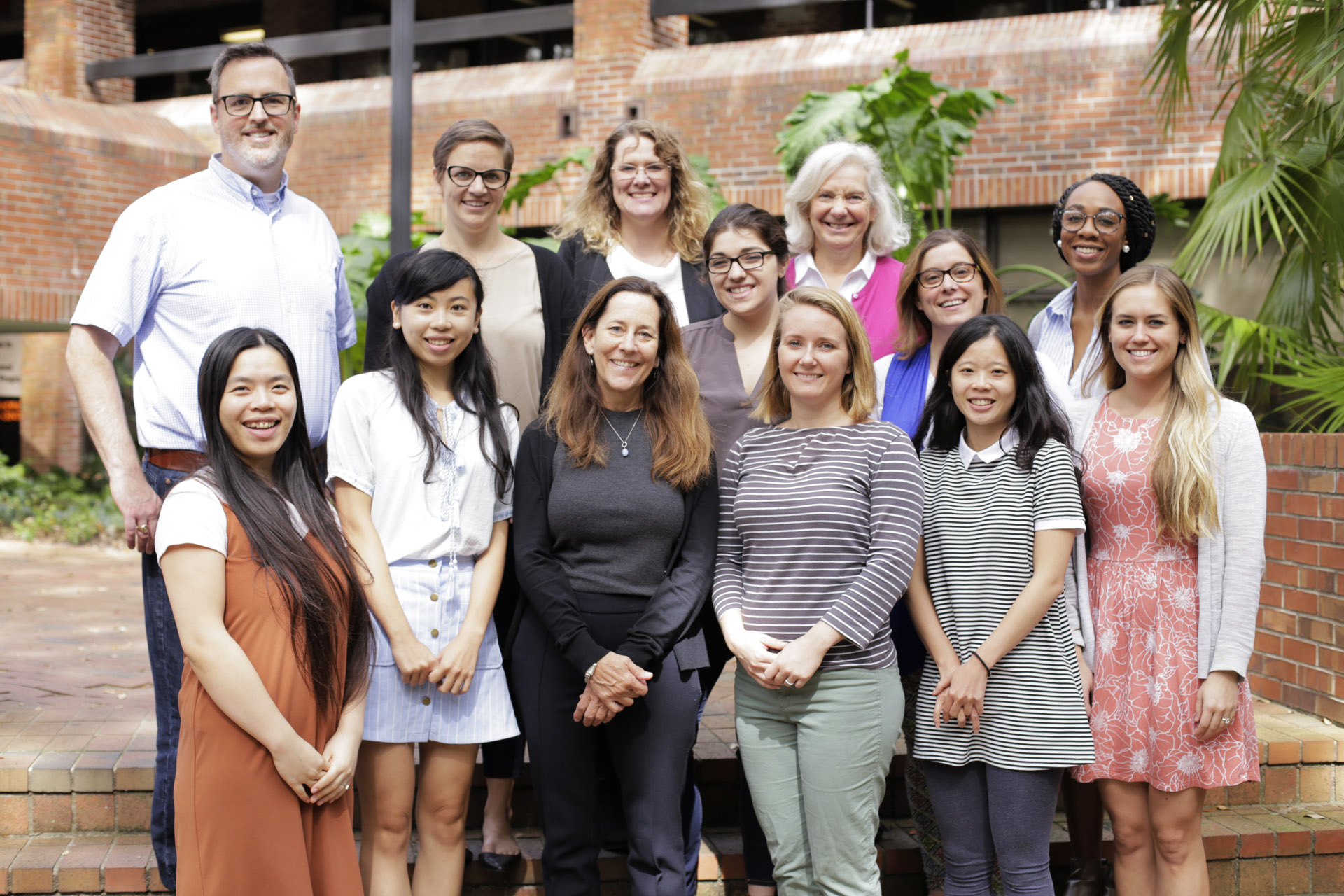 "We train people to be BEST in CLASS coaches, so that they can teach the teachers how to use effective instruction with children who have elevated behavioral challenges," said Dr. Maureen Conroy, co-director of the Anita Zucker Center and primary investigator for the BEST in CLASS efficacy study funded by the National Center for Special Education Research, IES. In 2016, the institute funded the BEST in CLASS Web grant to translate practices into a widely accessible, Web-based platform.
Dr. Conroy is leading a pilot test of the Web-based version this year in Head Start preschool classrooms in Virginia and Florida; next year, she'll run a small trial study with her team to measure the efficacy of online vs. onsite training.
"We were excited to receive funding to expand BEST in CLASS into a Web-based training and coaching platform," said Dr. Conroy. "With this extension, we believe we will be able to reach more teachers, spend more critical time coaching, and help children across the nation.
The Web model is unique because of its focus on individual coaching; teachers move through eight online modules and while completing them, meet weekly with a BEST in CLASS coach through the website's livestream platform. Each week the teacher videotapes his or her implementation efforts in the classroom, uploads the video to the platform, and reviews the tape with a coach for feedback and support — and develops a plan of action for the following week.
"In our research, we've found that individual coaching and feedback is the most important factor in changing a teacher's approach and transforming a classroom," said Dr. Conroy. "We all need support when we're learning a new skill —someone to teach, coach and encourage. That's what makes BEST in CLASS Web unique — and effective."
Dr. Conroy is collaborating with Dr. Kevin Sutherland at Virginia Commonwealth University and Dr. Ed Feil at Oregon Research Institute, who is leading the development of the modules for BEST in CLASS Web.