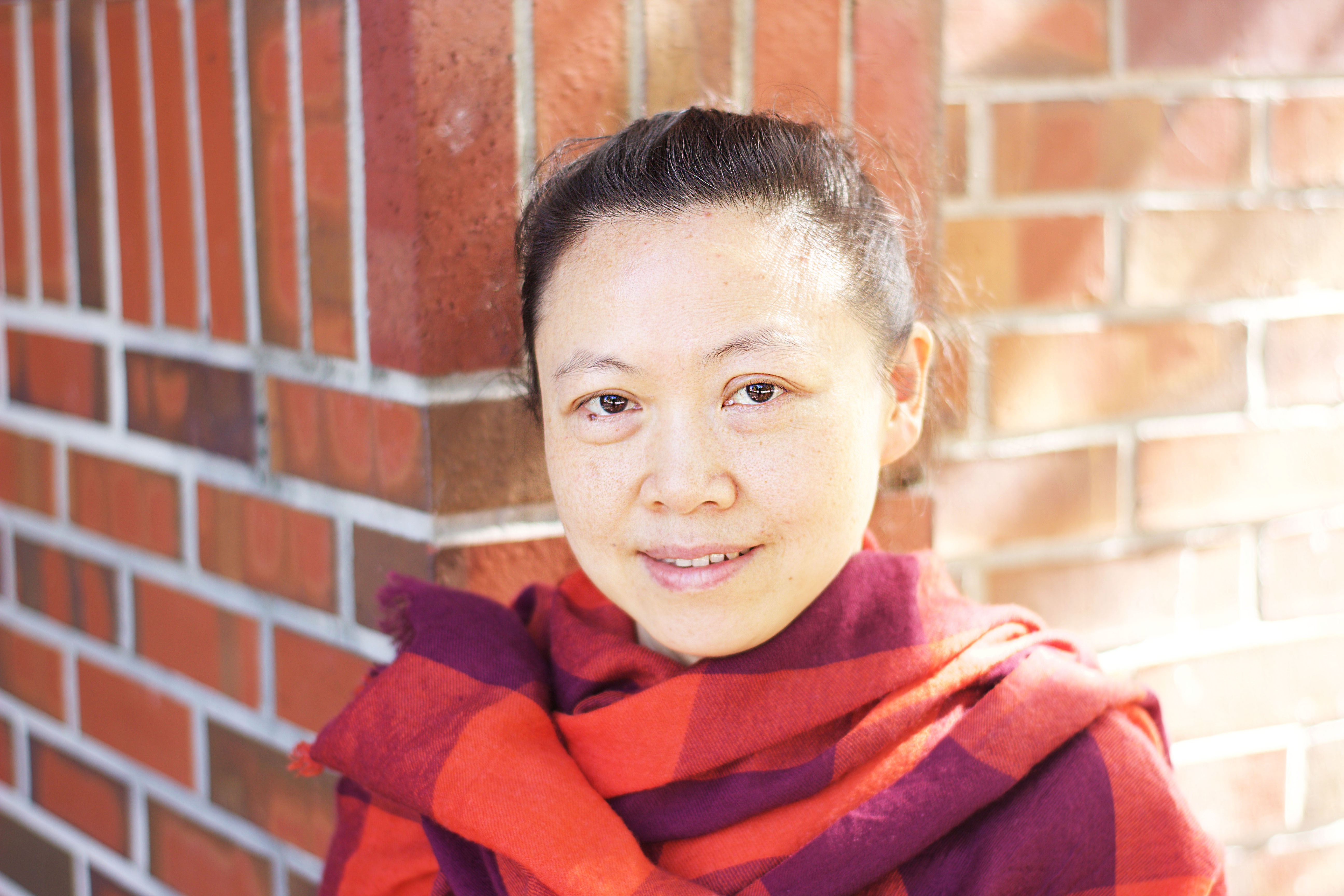 Meet Yaqin Li, a third-year doctoral student and avid early childhood policy advocate. With a rich background in educational administration, Yaqin has worked extensively with Dr. Snyder, Center director, on the Center's Embedded Instruction project. Yaqin dropped by to discuss her diverse experiences with the Center, and to talk about next steps.
Alexis Brown: Hi Yaqin, thank you so much for interviewing with me today! Let's begin the interview by discussing your background and your motivation for working in the field of early childhood.
Yaqin Li: My motivation for working in early childhood stems from my love of children.
When I was in my high school, my mom really wanted me to be an early childhood teacher because I really loved children. However, after I graduated with my bachelor's degree I worked for the Provincial Department of Education in one of China's provinces and stayed there for a number of years.
 MORE ABOUT YAQIN
Yaqin is a third-year doctoral student in the School of Special Education, School Psychology, and Early Childhood Studies.
HOMETOWN: Yanjin, Yunnan Province, China
RESEARCH INTERESTS: Early childhood teachers' use of evidence-based practices
EDUCATION:
Undergraduate:
Bachelor of Arts, British and American Literature, Yunnan University, China
Master's:
Master of Public Administration, Wuhan University, China
That position assisted teachers and principals who served children in Pre-K up to higher education. I also managed some education-related projects for the World Bank.
Through all of these experiences, I had many opportunities to work with teachers and principals who were active in doing research.
Ultimately, the reason why I chose to study early childhood during my Ph.D. was that I was developing a home survey with World Bank experts and I realized children had limited access to quality early childhood programs. I knew I wanted to help rectify this problem.
AB: What's something about early childhood that most people don't know?
YL: I think the most pressing thing to me is that a lot of people still don't know how children learn and develop. Even if they're parents of children, or they've been working in the early childhood field for years, many individuals may not possess a deep understanding of how children learn.
This issue may be especially evident amongst parents who may be eager to see their children succeed academically.
AB: What's the coolest thing about your work at the Anita Zucker Center?
YL: The symposiums that the Center has sponsored have taught me so much. We have a Symposium Series that involves practitioners, policymakers, and researchers from multiple disciplines. I benefited a lot from the Symposium Series. For example, the knowledge I acquired from Drs. Ann and Rud Turnbull's family dignity presentations helped to enrich the lessons I taught in a family engagement course this spring semester.
AB: What's a way that your work has impacted your perspective on early childhood?
YL: Since coming here, I've had the opportunity to strengthen my theoretical foundation for early childhood. Ultimately, this helps me to bring research back to the real world.
Also, I think through these three years of study, I have witnessed how our Center is making a lot of effort to bring people from different sectors and disciplines together. It's been valuable to look at early childhood through a variety of perspectives, and I've gained an understanding of how teachers, parents, researchers, and policymakers play a joint role to help young children thrive.
AB: What's a challenge that you'd like to tackle for the benefit of children and families?
YL: My research interest is in early childhood policy. The challenge I see is the gap that exists moving what we know from research to practice.
It seems that my interest in early childhood policy could help build bridges between research to practice by ensuring policies facilitate the implementation of evidence-based practices. In my career, I hope to assist in developing policies that build these bridges.
AB: Thank you Yaqin!
Story and portrait by: Alexis Brown