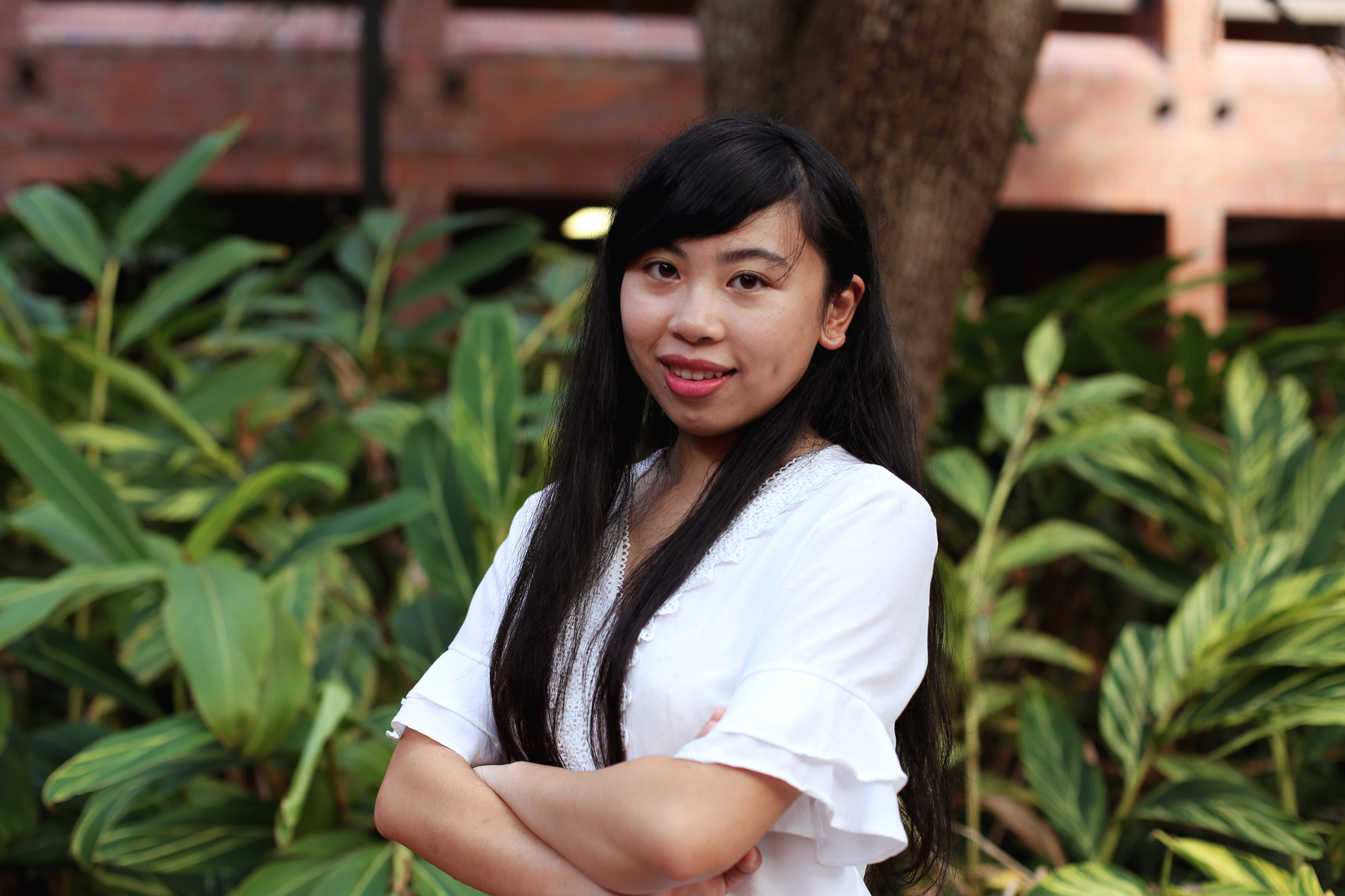 After teaching for nearly a year, Siwei Qin discovered a new passion: helping young children to learn. Searching for a way to hone her skills, she joined the Anita Zucker Center with hopes of becoming a better educator and promoting inclusivity in early childhood classrooms. Currently, she works with Dr. Maureen Conroy on the Center's BEST in CLASS project and is excited about her future in the early childhood field. She took some time to share her experiences at the Center.
Alexis Brown: What's your background?
Siwei Qin: I am originally from China. When I entered college, I majored in Chinese literature and Chinese language and minored in education. During and after that time, I also interned in some of China's middle and high schools.
AB: How did you develop an interest in early childhood?
SQ: During my internship experiences, I really liked teaching young children. By teaching them, I helped them to acquire knowledge and to develop new skills. While I never knew the full impact of my instruction on their future, at least playing a small role in a child's life felt really good. Over time, I wanted to learn and do more to impact my students' development. I noticed many children had challenging behaviors in the classroom. That observation was a key contributor to my decision to further study here.
AB: What's something about early childhood that most people don't know?
SQ: I think sometimes there is a tendency to believe school-based education is a child's largest opportunity to learn. For example, parents may take their children to school with the hope that a teacher will teach them every crucial skill they need for their future success and well-being. However, family-level education is also an important part of a child's development. A family is the one constant in a child's life, so parents' engagement and interaction with their children can really be a driving force in a child's future.
AB: What's the coolest thing about joining the Center?
SQ: The coolest thing about being here is the opportunity to work with many wonderful people. My peers have extensive knowledge — especially when it comes to different educational experiences. I also enjoy my peers' variety of personas, and really cherish the time I have to work with them. They have truly widened my horizons and exposed me to many frameworks and theories I didn't know of before studying here.
AB: What's a way that your work at the Center has impacted your perspective about early childhood?
SQ: The Center has changed my mind about how to train teachers through coaching. Before, I often engaged with other educators through workshops — which largely involve teaching them what they need to do. However, today I don't think workshops are effective. Instead, I think practice-based coaching is more helpful. Using practice-based coaching, we are able to change teacher's actions long-term.
AB: What is a challenge you like to tackle for the benefit of young children and their families?
SQ: Since coming to the United States, I have been impressed with the make-up of classrooms here. Most of the classrooms here are inclusive, but things are different in my country. We don't have many inclusive classrooms, so I would love to introduce inclusive classrooms to China.
While I anticipate some challenges in this pursuit (teachers may have trouble managing classrooms if they have many students with disabilities), I am hopeful for the future. I think it is important to support teachers with instructional strategies like the ones I have learned here and to help them promote students' positive behavior.
AB: Awesome. Last question — who are your advisors? What projects do you work on and what is your role?
SQ: My advisor is Dr. Maureen Conroy. I work in the BEST in CLASS lab. My role on this project is supporting data collection and management activities. For instance, I participate in collecting data on teachers and children in the field and assist with data entry and analysis.
AB: Thanks Siwei!
Story by: Alexis Brown