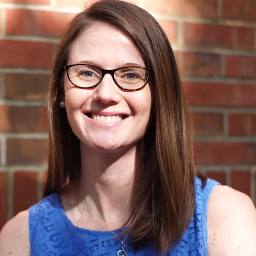 Assistant Research Scientist
Anita Zucker Center for Excellence in Early Childhood Studies

Biography
Dr. Shannon is the project coordinator for the Embedded Instruction California Project which involves the implementation and evaluation of a variation of the Embedded Instruction for Early Learning Tools for Teachers professional development program. She also supports several programs including the South Carolina Child Care Inclusion Collaborative, the University of Florida Unified Early Childhood ProTeach program, and the Alachua County Transformative Professional Development Grant with the installation, implementation, sustainability and scale-up of practice-based coaching. Dr. Shannon's research interests include pre-service and in-service professional development, coaching that supports teachers' acquisition and sustained use of evidence-informed practices, and system-level policies and mechanisms designed to enhance continuous improvement.
Dr. Shannon earned her doctor of philosophy degree from the University of Florida in 2017. Her major area of study was curriculum and instruction with a minor in early childhood studies. Her dissertation was titled Exploring Coach-Teacher Interactions within a Practice-based Coaching Partnership. The purpose of this research was to explore how coaches facilitated conversations during the debrief meeting component of an onsite practice-based coaching partnership. A direct behavioral observation system was developed to investigate (a) the proportion of time spent in different conversational foci, including who initiated the conversation; (b) the verbal behaviors used by coaches; and (c) whether the conversation foci, initiations, and coach verbal behavior changed across three occasions for seven coach-teacher dyads.
As a doctoral student and post-doctoral associate, Dr. Shannon was involved in two Goal 3 projects funded by the Institute of Education Sciences that focused on professional development to implement evidence-informed practices in inclusive preschool settings and the nationwide implementation of Leadership Academies and Practice-based Coaching Trainings with the Head Start National Center for Quality Teaching and Learning. Prior to enrolling in the doctoral program at the University of Florida, Dr. Shannon had 10 years of experience teaching in school- and center-based inclusive early childhood programs, and providing professional development to teachers and administrators in public, private, and Head Start settings.
Recent Grants
Implementing Anita Zucker Center model for Practice-Based Coaching in the South Carolina Child Care Inclusion Collaborative
Role: Investigator
(Principal Investigator: H. Knopf, Ph.D.)
Embedded-Instruction Pilot Grant: California Department of Education
Role: Project Coordinator
(Principal Investigator: P. Snyder, Ph.D.)
Impact of Professional Development on Preschool Teachers' Use of Embedded-Instruction Practices: An Efficacy Trial of Tools for Teachers (IES Goal 3 Study)
Role: Lead Coach and Implementation Data Coordinator
(Principal Investigator: P. Snyder, Ph.D.) 
Affiliations
Consultant and Trainer, Transformative Professional Development Grant, Alachua County, 2018- present 

Consultant and Trainer, Implementation of the Anita Zucker Center Model of Practice-based Coaching within the Unified Early Childhood Program, University of Florida, 2018- present 

Guest Reviewer, Young Exceptional Children, 2014-present   

Guest Reviewer, Professional Development in Education, 2014-present   
Select Publications
Shannon, D. K., Snyder, P. A., Hemmeter, M. L., & McLean, M. (2020). Exploring coach–teacher interactions within a practice-based coaching partnership. Topics in Early Childhood Special Education, http://doi.org/10.1177/0271121220910799 
Bondy, B., Shannon, D., Castaneda, M., & Munarriz-Diaz, R. (2017). Re-centering job-embedded graduate education for practicing teachers. Teacher Education and Practice, 30(1), 38-56.
Poekert, P., Alexandrou, A., & Shannon, D. (2016). How teachers become leaders: An internationally validated theoretical model of teacher leadership development. Research in Post-Compulsory Education, 21(4), 307-329. doi:10.1080/13596748.2016.1226559
Shannon, D., Smith, S., & Dana, N. (2016). Practitioner research in early childhood education and care. Infants & Young Children, 29(4), 312-334. doi:10.1097/IYC.0000000000000066
Shannon, D., Snyder, P., & McLaughlin, T. (2015). Preschool teachers' insights about web-based self-coaching versus on-site expert coaching. Professional Development in Education, 41(2), 290-309. doi:10.1080/19415257.2014.986819
Whalon, K., Martinez, J. R., Shannon, D., Butcher, C., & Hanline, M. F. (2015). The impact of reading to engage children with autism in language and learning (RECALL). Topics in Early Childhood Special Education, 35(2), 102-115. doi:10.1177/0271121414565515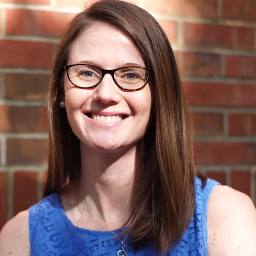 Education
Ph.D. in Curriculum and Instruction,
University of Florida
M.A. in Reading Education,
University of South Florida
B.S. in Early Childhood Education and Elementary Education,
Florida Southern College
Awards & Appointments
Ralph D. Turlington Fellowship Award, 2016
Rosser Family Graduate Award, 2015
The Jessie Hamm Meyer Graduate Award, 2014
G. Ballard Simmons Memorial Scholarship Award, 2013
Doctoral Student Affiliate, Anita Zucker Center for Excellence in Early Childhood Studies, 2013-2017