Embedded Instruction For Early Learning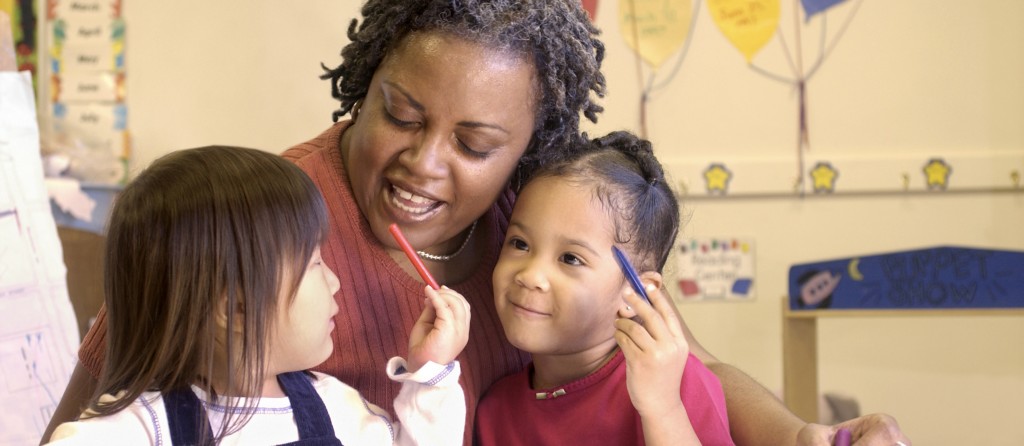 Embedded instruction is an approach that promotes child engagement and learning in everyday activities, routines and transitions. Studies have demonstrated its acceptance by teachers and feasibility for use in the preschool classroom. Research to date has shown that embedded instruction:
Helps children learn new skills
Increases child engagement, participation and independence
Promotes generalization and maintenance of learned skills
Dr. Patricia Snyder, has been examining the use of embedded instruction to support young children's development and learning in inclusive environments for more than 25 years. Her goal, along with her colleagues, is to ensure that instructional practices used in preschool classrooms are based on scientific data.
"Embedded instruction helps ensure young children's meaningful inclusion in the everyday activities, routines and transitions, and provides situated learning opportunities for them." – Patricia Snyder, Ph.D.
The innovative instructional approach known as Embedded Instruction for Early Learning: Tools for Teachers was originally developed as part of a study funded in 2007 by the Institute of Education Sciences. Findings from that study showed teachers who implemented embedded instruction as intended improved learning opportunities and learning outcomes for preschool children in their classrooms with or at risk for disabilities. Another study funded by the Institute of Education Sciences is currently being conducted that focuses on embedded instruction for early learning.
For more information about embedded instruction, visit www.embeddedinstruction.net