Recently, the University of Florida Innovation Academy (IA) hosted its annual Catalyst Innovation Challenge, a summer showcase event highlighting creative solutions to common challenges designed by freshman students taking the Creativity-in-Action IA course. 
The showcase, which took place on June 14 and August 2, provided student teams the opportunity to present their ideas, prototypes and pitches to members of the university and the community at large for judging with this year's challenge topic: "How might we optimize early childhood development for children in Florida?"
As the Anita Zucker Center for Excellence in Early Childhood Studies was established in 2010 as the university's premier interdisciplinary research center dedicated to advancing knowledge, policy and practices in the field of early childhood studies, its members were thrilled to participate in the second day of the IA Catalyst Innovation Challenge. 
"The Catalyst Innovation Challenge is an incredible opportunity for students to learn about early childhood and to focus their collaborative thinking on an issue that affects young children," said Mary McLean, Anita Zucker Center member and professor of special education and early childhood studies. "The energy and the spirit of the students is amazing. It was really inspirational to talk with each group about the product they had developed to help young children and their families."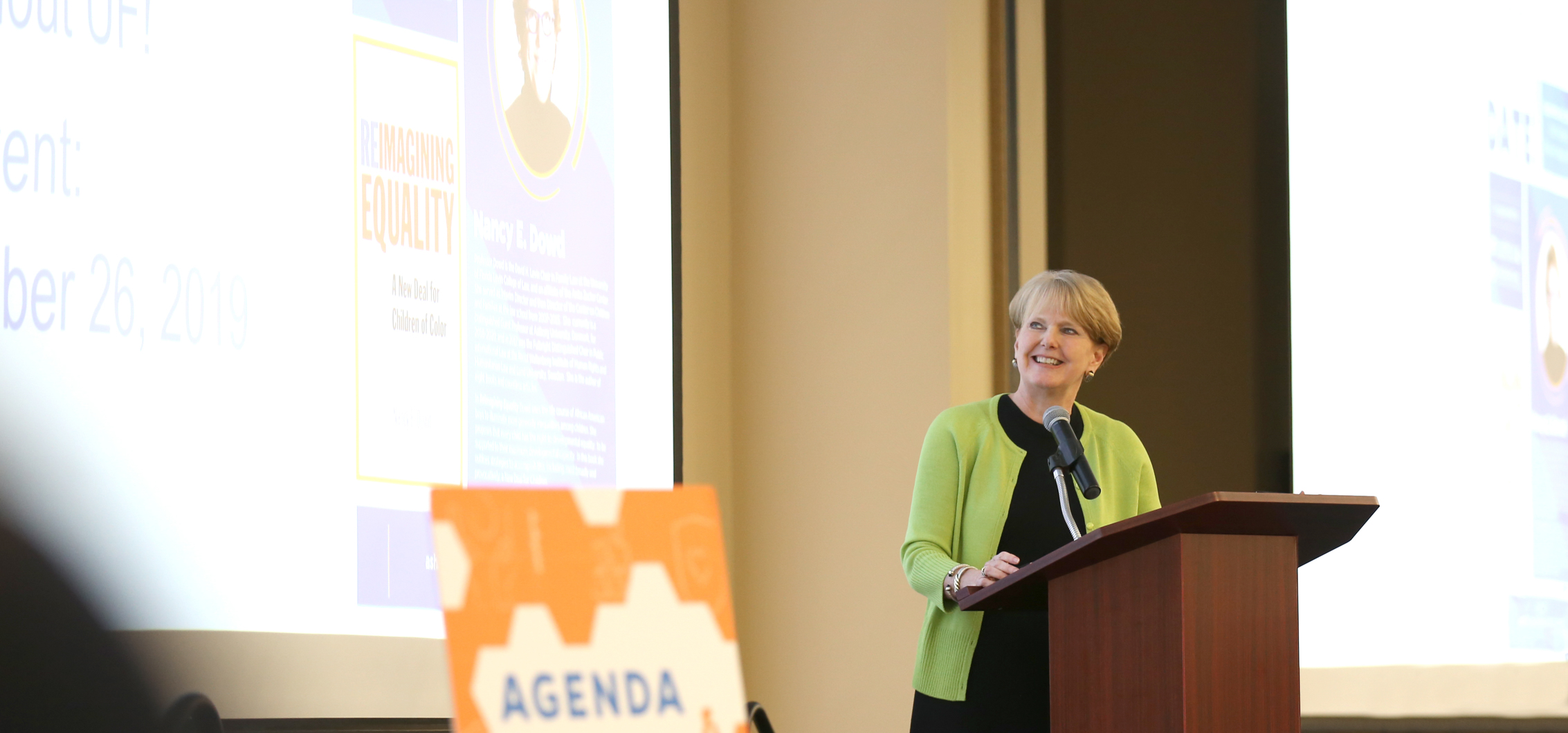 Students introduced solutions to several common problems found in early childhood development. 
Sydney Beil, alongside her team, were inspired to create "Chunky Crafts" after learning of a child therapy office that repurposes thick bingo markers for kids developing fine motor skills to actually be able to grasp their supplies. Their creation offered an interesting modification for smaller-gauge items that young children typically have trouble controlling. 
"We decided to make a customizable art kit filled with all kinds thick-handled supplies and games that young children can use to develop these skills and their creativity."
Beil shared she was proud of their solution and its potential to support children's development.
"This process has allowed my team and I to create both a feasible and helpful product that I am proud to have taken part in."
Yamani Webster, who also participated in the showcase, shared Catalyst was a great way to end her first year at UF. 
"This experience has caused me to think beyond just surface level issues. I have become a problem solver because of this experience," she said. "Also, I gained so much knowledge about early childhood development, which is a topic that affects everyone. I also realized that just learning about a topic isn't enough. You have to be proactive and ready to be innovative to make a change."
The critical problem solving the IA students displayed is analogous to the translation of research to real-world applications the university is striving to promote through its most recent moonshot initiative. The initiative, which commits $17 million to solving various challenges affecting society today, funded the "A to Z's of Early Childhood: Communicating the Science of Early Childhood Development and Learning to Those Who Need It Most from a Trusted Source," established by the Anita Zucker Center.