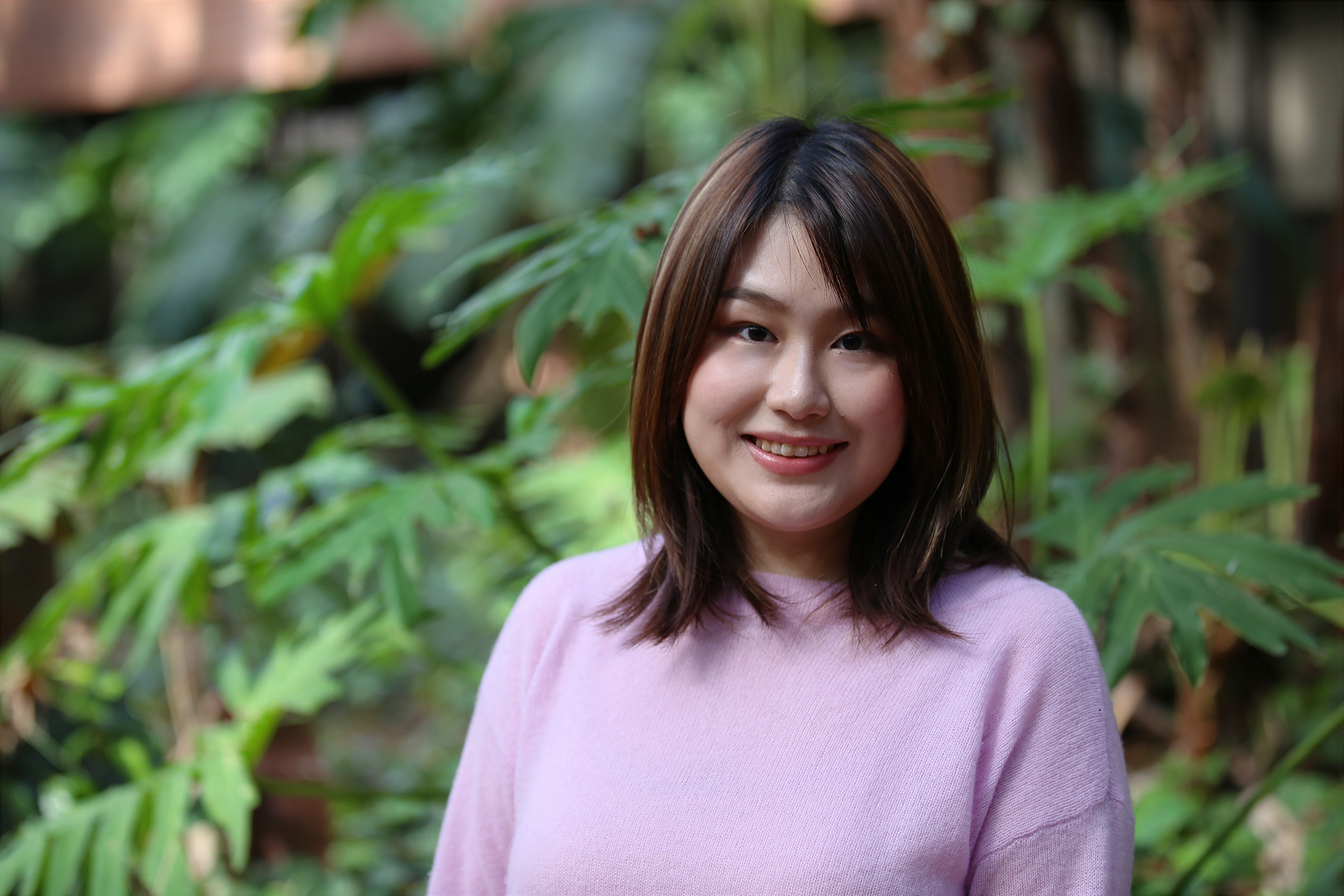 While studying psychology as an undergraduate student at the University of California at Los Angeles, Jennie became enthralled with the field of human development. Committed to learning more, she joined the Anita Zucker Center as an early childhood studies master's student in 2016 with Dr. Brian Reichow, Associate Professor in Special Education, School Psychology, and Early Childhood Studies, serving as her primary academic advisor. Jennie also works with Drs. Snyder, McLean, and Reichow on the Center's Embedded Instruction for Early Learning project, and is finishing her master's thesis, which was conducted recently in Baby Gator. Jennie took some time to reflect on her past, to discuss her role on the project which connects practitioners with professional development opportunities, and to discuss future goals.
Alexis Brown: What's your background?
Jennie Sun: I grew up in China and was the only child in my family. When I was 18, I moved to America to attend the undergraduate program at UCLA, where I studied psychology. After my four years, I was accepted into the master's program for early childhood studies at the University of Florida with an affiliation with the Anita Zucker Center. That was in 2016. My move from Florida to California really started my professional journey in the early childhood field. Last year, I was accepted into the Ph.D. program in Special Education with a concentration in Early Childhood Studies, which I will begin once I finish my master's degree this spring.
AB: How did you develop an interest in early childhood studies?
JS: During my undergraduate studies, I was very interested in the development of the human brain, especially during a child's early years. It was exciting to learn about all of the important processes and milestones that occur during a child's first five years of life. To understand more about the field, I looked for research opportunities. While at UCLA, I assisted a graduate student with a project investigating how parenting styles influence children's learning and development under different cultural settings. I also took some other courses on child development, which furthered my interest in the field.
AB: What's something about early childhood that most people don't know?
JS: It is very important to know that early childhood studies is not only about the education which occurs at school, but also in the child's everyday life. For example, a pre-school program, an early education and care center, or a weekly therapy session all call for the effort of family members, communities, teachers, schools and even society as a whole to help children develop, learn, and grow. When integrated, these services provide crucial pieces of support that are a part of a well-organized early childhood system.
AB:  What's the coolest thing about joining the Center?
JS: I really appreciate the experience of working on the embedded instruction project. It's been a very valuable experience for me. I'm currently doing a behavioral observation of children. The experience has also been helpful for me because we have meetings every week which keeps us informed about not just the project that I am working on, but other Center projects and initiatives. I have not only learned how research is done here but have also gained a sense of how I should structure my original research in the future (i.e. my master's thesis and other professional work). Lastly, people are really nice and friendly here. I feel very comfortable going to faculty, staff, and classmates for help, and I feel confident they are willing to assist.
AB: What is a challenge you'd like to tackle for the benefit of young children and their families?
JS: I would like to be a researcher in the future. I'm interested in family-centered services. I want to help children and their families who may come from diverse backgrounds. In the United States, there are a lot of families with diverse backgrounds so it is crucial to make our systems service to feed these kinds of needs. Secondly, I plan to think about how technology might benefit research and services in early childhood studies. I appreciate how technology has changed our lives and I'm interested in researching how we can use technology to enhance the field of early childhood education.
AB: Thank you, Jennie!
Story by: Alexis T. Brown