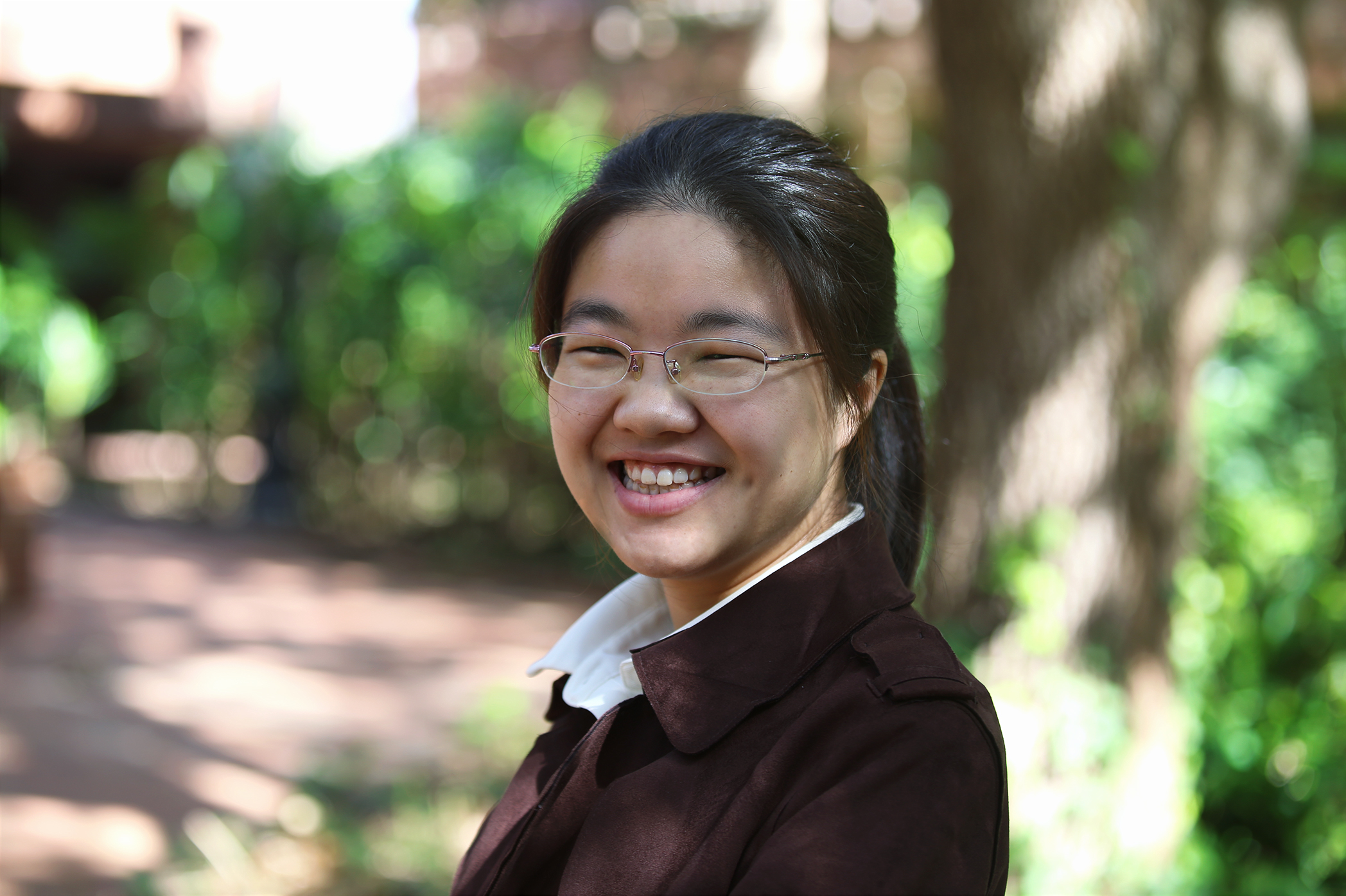 Just a few years ago, Fang Xu was content studying laboratory medical science at Taishan Medical University in China. Surrounded by high-tech medical devices and white lab coats, she felt assured in her role.  One day, however, everything changed. After venturing into the Qingdao Children's and Women's Hospital as a lab employee, she found herself drawn to a new career path: helping young children with special needs. Fang recently took some time to share how she made the unlikely transition from medical sciences to early childhood special education.
Alexis Brown: What's your background?
Fang Xu: I'm from Shandong Province in China. When I was an undergraduate student, I majored in Laboratory Medical Science, which is very different from Early Childhood Special Education, which is not my focus. After my interests changed, I completed my Master's degree in Special Education at Zhejiang Normal University.
AB: How did you develop an interest in early childhood studies?
FX: As a medical student, I worked at the Qingdao Children's and Women's Hospital. It was there that I had my first opportunity to work with a child who had special needs. I became curious about the ways in which children with special needs develop new skills. To learn more, I began reading psychology texts, unaware of the field of early childhood special education.
Eventually, I applied for graduate school to study psychology at Zhejiang Normal University.  During my studies, my graduate advisor introduced me to the field of special education, explaining its differences from child development and psychology. That marked my transition into the field of special education, with a focus on young children with disabilities.
AB: What a cool and unlikely story. Very cool to hear how your journey to special education has unfolded. What's something about early childhood that most people don't know?
FX: In China, early childhood intervention is not as popular as it is in the United States. There's a need for practitioners in China to better understand that early childhood is a critical period for children's development and that some children will need extra supports and services.
AB:  What's the coolest thing about joining the Center?
FX: Recently, faculty members from the Center began hosting doctoral seminars for all center-affiliated graduate students in the Ph.D. program in Special Education with a concentration in Early Childhood Studies. I really love the seminar because we are given the opportunity to critically review articles describing empirical research and then discuss different methodological aspects. It is helping me to learn how to identify how authors define underlying principles, constructs, and concepts. Additionally, Drs., Reichow, Conroy, McLean, and Snyder provide us with feedback and further instruction, which helps me expand my learning.
AB: What is a challenge you'd like to tackle for the benefit of young children and their families?
FX: Right now, I am studying to become a researcher. My primary research interest includes interventions for young children with or at risk for developing Autism Spectrum Disorder (ASD) and Attention Deficit Hyperactivity Disorder (ADHD). In addition, I'd like to explore ways in which to help families build the confidence and capacity to provide learning opportunities to their young children during everyday routines and activities.
AB: Awesome. Last question — who are your advisors? What projects do you work on and what is your role?
FX: My advisor is Dr. Reichow. Right now, the Center projects to which I am contributing are Embedded Instruction for Early Learning – California and the DRDP project. For both projects, my role is data entry. These two projects match my research interests since they are focused on enhancing the capacity of practitioners to provide services to young children with or at risk for disabilities.
Story by: Alexis Brown