Reimagining Equality: A New Deal for Children of Color
On September 26, 2019, the Anita Zucker Center for Excellence in Early Childhood Studies and Levin College of Law co-sponsored the fourth event in the University of Florida Early Childhood Symposium Series, featuring the UF Law and David H. Levin Chair in Family Law, Nancy E. Dowd.
Dowd presented a talk on her newest book, Reimagining Equality: A New Deal for Children of Color (2018), and moderated a panel composed of legal and community advocates that included the following:
Katheryn Russell-Brown, J.D., Ph.D.
Director, Center for the Study of Race and Race Relations Levin, Mabie & Levin Professor of Law
Noam Peleg, Ph.D.
Senior Lecturer, University of New South Wales Law
Joan Canton, B.A.
Vice Chair, Southwest Advocacy Group
Rochelle Marcus, M.Ed., J.D.
Education Attorney, Advocate and Mediator
Erica McCray, Ph.D.
Director, School of Special Education, School Psychology, and Early Childhood Studies
Donna Parker, M.D.
Associate Dean, Diversity and Health Equity Assistant Professor, Pediatrics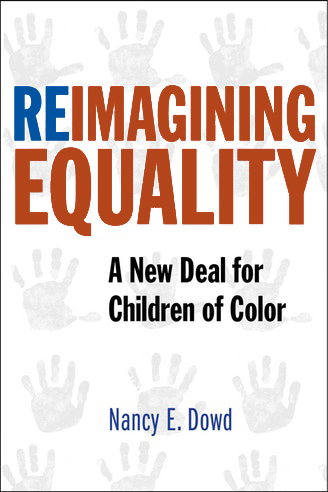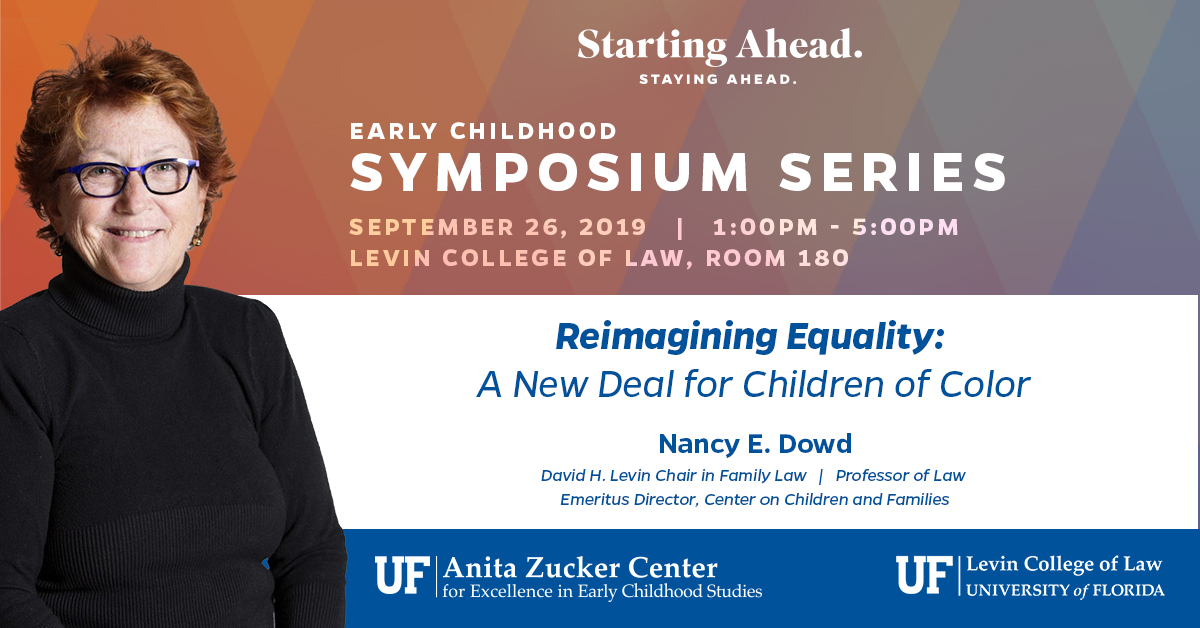 NANCY DOWD, J.D.
David H. Levin Chair in Family Law
Professor Dowd is the David H. Levin Chair in Family Law at the University of Florida Levin College of Law and an affiliate of the Anita Zucker Center. She served as interim director and director of the Center on Children and Families at the UF law school from 2007 to 2015. In 2017, she was the Fulbright Distinguished Chair in Public International Law at the Raoul Wallenberg Institute of Human Rights and Humanitarian Law and Lund University, Sweden. She is currently a Distinguished Guest Professor at Aalborg University, Denmark, serving from 2018 to 2020. Her research focuses on social justice issues that link family law, juvenile law, constitutional law, critical race and gender analysis, and social change theories. She is the author of eight books and over 50 articles.