After an eye-opening summer working at a children's summer camp, Nicole Mera realized she belonged in the classroom supporting the growth and development of young children.
Seeking a program that could cultivate her passions and equip her for success as an early childhood educator, she transferred to the University of Florida College of Education to pursue the Unified Early Childhood (UEC) ProTeach program.
"The early childhood program set the wheels in motion, and ever since then, it's just been go, go, go," she said.
Through the duration of her EduGator career, Nicole served as a data collector and data processor for the Anita Zucker Center for Excellence in Early Childhood Studies supporting faculty and researchers on several critical research projects. Additionally, she collaborated with David Lawrence Jr. Endowed Chair in Early Childhood Studies and Director of the Center, Patricia Snyder, and post-doctoral associate of the Center, Cinda Clark, to write a thesis on functional behavioral assessments with preschool children.
In her graduate year, she was also selected to be a part of the Center's first Project Prepare cohort, a federally funded training program directed by Center faculty member Dr. Mary McLean. Project Prepare is designed to prepare graduates of the UEC program to support young children with disabilities in their first teaching positions post-graduation.
We caught up with Nicole to learn about her professional journey since graduating from the College and departing from the center. Today, she is an elementary school teacher in Orange County, Florida.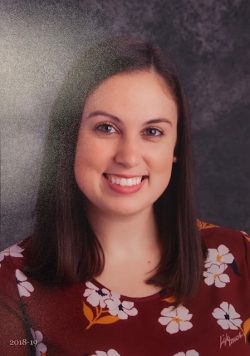 Nicole Mera
Graduated Magna Cum Laude, Unified Early Childhood ProTeach Program, 2016
Bachelor's in Special Education, Master's in Early Childhood Education
"Sometimes you have to go above and beyond, and that's just part of being a teacher."
Having recently completed her third year of teaching Kindergarten at West Creek Elementary School, Nicole shared a few professional successes that she is most proud of:
After just one year, Nicole became Kindergarten's Team Leader, serving as the liaison between the Kindergarten staff and the school administration.
She has served for two years as a West Creek Elementary representative for the District Professional Learning Community collaborating with fellow representatives to brainstorm ways to improve teaching and learning in the school district.
Her 2018-2019 class was recognized as the top-performing classroom in the district in

 

Imagine Learning, a language and literacy program designed to support young students, particularly ESOL learners. Out of the 146 schools in Orange County that use the program, the students in her class had the highest average language and literacy growth per student with an average 840-point growth.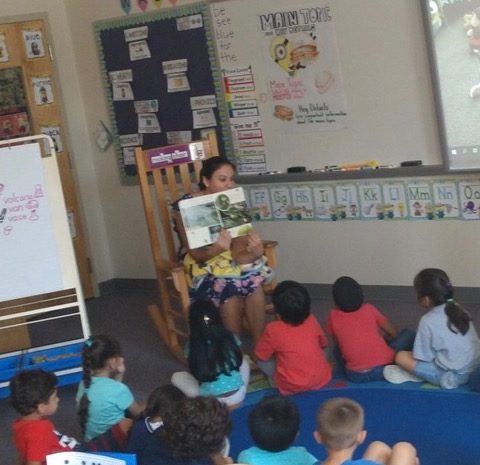 "A big part of being an educator is that you're not only always teaching, but you're also always learning," she said.
Through her experiences thus far, Nicole has found she values most the relationships she builds with students and their families. She believes it is essential to make students always feel seen, supported and loved.
"I want to make sure whether they have a very happy home life, or maybe a not so happy home life, that when they are at school they know that they're loved and that I want them here everyday," she said.
When reflecting on her journey, she credits the Anita Zucker Center's Project Prepare, which keeps members connected to the Center after graduation, for providing her invaluable guidance and support while beginning her teaching career.
"The first year of teaching is very challenging," she said, "and so it was beneficial to be able to go back and think about where I started and what set the foundation for my teaching career."
Looking to the future, Nicole hopes to continue to grow as an educator and discover new ways to support her students. She is now using her knowledge and skills of early childhood education and utilizing them to tackle a new setting — second grade.
"I really want to continue to grow as a teacher, so I am excited for the opportunity to teach students in a new grade level," she said.
When asked what advice she would give future EduGators interested in early childhood education at UF and Nicole replied: "If they have the opportunity to be involved in the Anita Zucker Center, definitely do it."