After just one year of working under Dr. Patricia Snyder, UF distinguished professor of Special Education and Early Childhood Studies, and now director of the Anita Zucker Center, Cathleen Schaefer was inspired to transform her career trajectory.
In 2007, Cathleen was pursuing School Psychology on an Education Specialist track having previously gained a B.S. in Psychology from Michigan State University. She had a clear passion for working with children and wanted to turn it into a lifelong career.
Growing up, Cathleen had a family member who was struggling in school, although his family had no idea. It was through his teacher that they learned he could benefit from therapeutic services and, together, they were able to establish a collaborative relationship to support his success.
"It was from that experience that I really saw the value in working with children within the school environment because they are there for a large portion of their day," she said. "They're spending time with teachers who know them just as well as any family member. It becomes an excellent place to really access these children and connect them with the services they need."
She found an opening for a research assistant to Snyder, who had just arrived at UF, and it became a defining moment on her journey. After completing her first year as Snyder's research assistant, Cathleen knew she had to change her academic path to continue working alongside her and to gain her mentorship.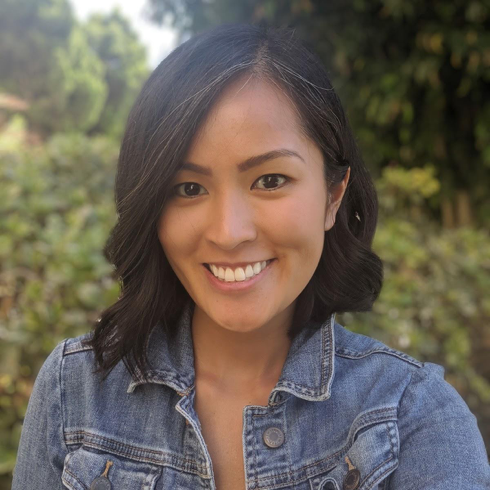 Cathleen Schaefer (formerly Cathleen Pasia) 
M.Ed., Ph.D. in School Psychology, University of Florida
B.S. in Psychology, Michigan State University
"I really admire her, how she approaches her work with children and families, and her drive to do things with a high level of integrity," Cathleen said.
She changed her program track from an Ed.S. to a Ph.D. and had the opportunity to continue on with Snyder and, eventually, the Center in the inaugural doctoral affiliate cohort after its launch in 2010.
We reached out to Cathleen to learn more about her experiences and journey since departing from UF. Today, she serves as a school psychologist in the Los Angeles Unified School District and in a private practice in the Los Angeles, California, area.
Throughout the five years Cathleen worked with Snyder and the Center, Cathleen had the opportunity to support critical research efforts including the initial pilot study for Embedded Instruction.
Initially, she completed data collection and fostered training for all the child measures used in the study. She also supported the rest of the team in the development of professional development materials for the study. Later in her role with the Center, she created a database of research articles examining professional development practices used with early childhood practitioners and assisted in creating professional development materials for Head Start teachers.
These experiences sparked her interest in supporting early childhood educators specifically through professional development.
"From working with Dr. Snyder further, I really understood how fortunate I was to fall into that research position because it really did dovetail with my emerging interests," she said.
As a member of the Center's inaugural doctoral affiliate cohort, Cathleen also had the opportunity to collaborate with her peers, who came from varying research backgrounds and interests.
"It was a wonderful collaborative relationship we had, both professionally and personally," she said. "Being able to learn from them and get to know them as people really influenced me moving forward."
As a result of the collaborative environment, Cathleen was able to broaden her view of children and gained a deeper understanding of the disciplines involved with their intervention and support.
"It helped me to be able to create a whole-child perspective in terms of how I view their development and learning," she said… "I really learned to value and respect those other disciplines and how they can contribute to my own practice."
Cathleen shared the most valuable experiences from her time at UF were the professional relationships she cultivated, particularly her relationship with Snyder.
"Just working alongside her, watching her work with others, and then being within an environment where everyone was working so hard and had these amazing work ethics really helped me to strive for excellence in my own work," she said.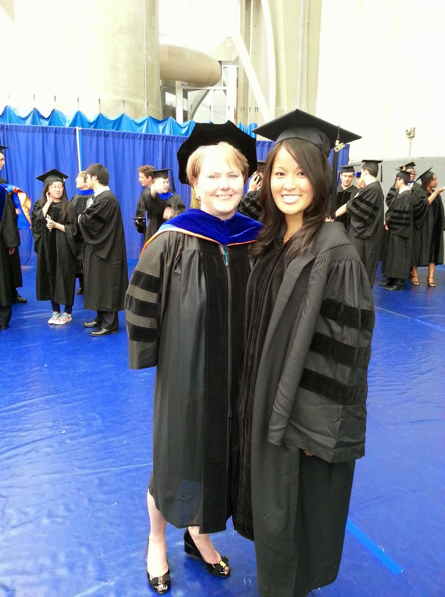 Since departing from the Center in 2012, Cathleen has worked both in school districts and in private practice in Houston, Texas and currently, Los Angeles, California.
While serving in a private practice that specialized in working with young children and families in Houston, she provided individual and group therapy, consultation and family training. Cathleen shared this role was most reflective of the influence of the Center as she focused her efforts on creating a strong bridge between research and practice.
"The Center taught me to think critically about how to deliver evidence-based information in a way that parents could understand and connect with and then go home and implement immediately," she said.
Today, Cathleen serves as a school psychologist with the Los Angeles Unified School District, which coincidentally started implementing embedded instruction in its schools given ongoing embedded instruction and professional development activities in CA in which Snyder and others from the Center are engaged.
In her role as a school psychologist, Cathleen works with preschool students to assess whether they qualify for special education services, and she works with families to help them understand their child's needs when developing the individualized education program (IEP).
"A lot of what I took from the Center was the importance of empowering families and working with families to create collaborative partnerships so that they were also, working on the same goals that I was working on in therapy," she said.
Cathleen has centered much of her work on early childhood intervention to identify the services and supports that can help young children early on their academic journeys and ensure they have the tools they need to succeed both in the classroom and at home.
"Research shows that the earlier that we can provide children with the tools they need, the stronger they will be moving forward as adults," she said.
She enjoys working with families of young children to build collaborative partnerships that bolster their child's success from all angles.
"They seem hopeful," she said. "They're willing to try and work hard at those younger ages in whatever ways they need to do."
While she continues her work with schools, Cathleen has expanded her reach beyond the school environment. She recently joined a private practice to offer additional support to students and their families, including those who may not qualify for an IEP, but could benefit from additional supports and services.
Cathleen firmly believes that students interested in joining the Center should take the leap. She shared that from her involvement she has not only gained incredible connections and opportunities, but it has also shaped her work and how she approaches her work with other people.
"It is an experience that will pay off in the long run in so many different ways," she said.
WRITER: Macayla Bricarell, communications intern, UF College of Education