Early childhood education is a calling to those who have an intrinsic drive to foster the growth and development of young children. Ellie Chisholm is among those whose passion for service, spirit for advocacy and love for children has led her to decades of work championing equitable opportunities and outcomes in early childhood education.
"What's good for a gifted child is good for all," she said. "Just because you grow up in poverty doesn't mean you cannot be gifted. We know it's about equitable opportunities and experiences."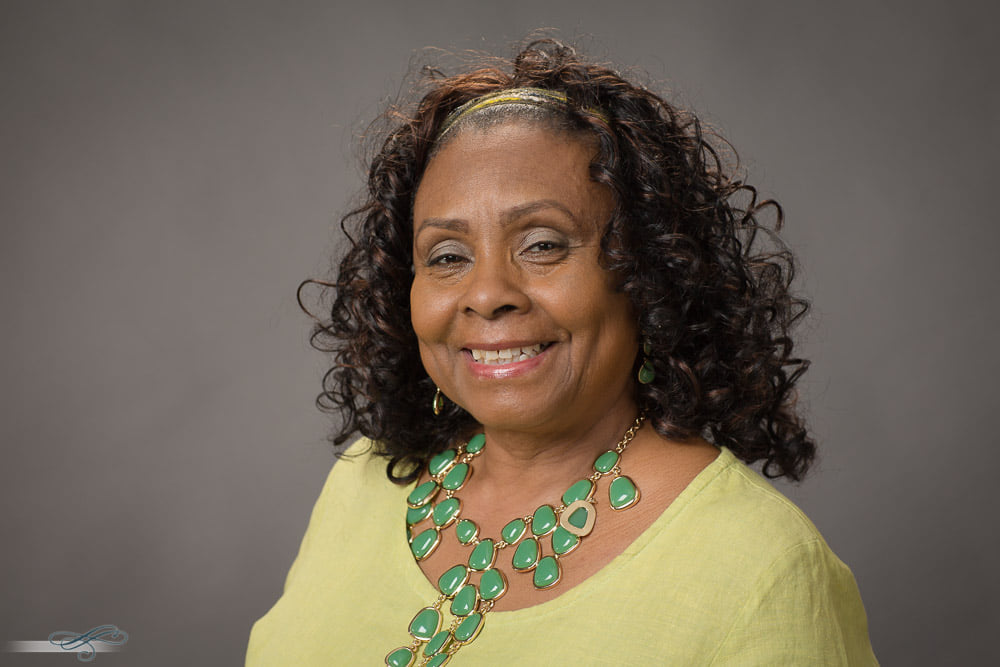 Facing adversity in her own life early on, Ellie found she naturally fit the role of nurturer, cultivating the development of her own younger siblings. These experiences and her passion to support the success of others has continued to grow throughout her life and shaped her path in this world.
"My mission and my calling in life at this point is to advocate for equity, especially when it comes to education, including social justice issues," she said.
Born with an unrelenting desire to learn, Ellie did not let her circumstances limit her capabilities. Growing up in a community that some might consider disadvantaged, she didn't see a new textbook in her school or classroom until middle school. Despite this, she graduated in the top 10 percent of her class and went on to pursue higher education gaining her bachelor's degree in education from Temple University, her Early Childhood Certification from the University of Florida and later her master's degree in reading from Nova University.
Armed with her knowledge of how important early childhood is for lifelong success, Ellie's passion has radiated throughout her career and she has consistently advocated for young children in early childhood programs, in schools and in community settings.
"There's so much left to do," Ellie said… "And it boils down to having the heart to see all children succeed. You have to have the love. The bottom line is that we have to love and care about our children, our people."
Throughout her 36-year career, Ellie has served in many capacities including kindergarten teacher, adult education teacher, Head Start Pre-Kindergarten teacher, regional program specialist for school readiness and as a preschool specialist for health and disabilities for the School Board of Alachua County division of Head Start.
Retired as of 2016, Ellie continues to fight for equity in education by serving as a community advocate with the Children's Trust and is currently on the Alachua County Commission subcommittee for racial equity for Alachua County. Her community advocacy was recently recognized with by the county with the Rosa Parks Quiet Courage Award.
Ellie shared she believes a child's zip code should not determine the quality of early education or education he or she receives. All children deserve the opportunity to develop the gifts they were born with, but some students have been left behind due to the lack of experiences and racial educational inequalities.
She continued on, stating the investment in children reflects how much we value children. When compared to what is spent to educate a child versus what is spent to incarcerate an inmate, we spend much more on incarceration than we do to educate our children.
"Whatever we do for children reflects our fundamental beliefs," Ellie said. "Our fundamental beliefs are reflected in how we treat children, what we provide for them and how we educate them."
Because many parents must live in survival mode, according to Ellie, children of these parents might find themselves at a disadvantage to their peers. Families under intense stress are often unable to provide certain experiences and exposures that support early childhood development and learning. She knows that while she cannot provide those home experiences children need, she can help bridge the gaps and ensure they get the individualized supports they need to have a brighter future.
"It's so important that the needs of children be addressed because it's really going to make a better Gainesville, a better world," she said.
As a local leader in early education and education advocacy, Ellie has worked with many others in the community to create more widespread and powerful action.
During a training held in Saint Augustine in 2007, Ellie heard a lecture by Dr. Patricia Snyder, director of the Anita Zucker Center for Excellence in Early Childhood Studies and felt a pull toward her work. Ellie recalls talking with Snyder after the lecture to explain her work in Gainesville and her desire to work together so that she could do more.
"Since our first meeting, Ellie has been a valued collaborator," Snyder said. "She has provided wise counsel to me and many others within the Anita Zucker Center about the design, delivery and evaluation of culturally responsive and equitable services and supports for young children and their families with particular emphasis on those who are most vulnerable."
Ellie, Snyder, Dr. Maureen Conroy, co-director of the Anita Zucker Center, and other center faculty and students have collaborated on projects examining early childhood curricula and assessments, early childhood inclusion, and social-emotional supports, such as BEST in CLASS.
"Ellie has been and remains a champion for developmental and educational equity for our youngest children," Snyder said. "We are honored to have her as a colleague and friend."
Ellie knows that because early childhood is the foundation for what the child will learn their entire life, it is important to foster early education for all demographics including those in communities identified as disadvantaged.
"If we want to reduce some of the negative consequences in our adult population then there's some things we need to do," she said. "We need to do right by all of our children."
Ellie's work on the BEST in CLASS program and her involvement with The Children's Trust have been key to her quest to enhance early education foster equitable education for all students no matter the background they come from.
"Not believing that children can't be successful or be gifted or accomplished because of poverty or their environment — that's big for me when it comes to The Children's Trust," she said. "That this is addressed, not just the social and emotional [needs]."
Ellie continues to follow her calling to help create strong foundations within education through advocacy for equity. She hopes to create a better future by laying a more solid foundation in early education.
"I believe that this is my mission, my calling and purpose at this time in my life," Ellie said, "to advocate for equity especially when it comes to early education and education."
WRITER: Macayla Bricarell, communications intern, UF College of Education