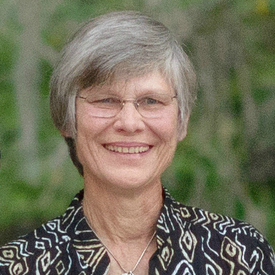 Professor Emeritus
College of Medicine Department of Pediatrics

Biography
Dr. Marylou Behnke is a professor emeritus of the Department of Pediatrics, College of Medicine. For over 20 years Dr. Behnke served as the medical director of North Central Early Steps, University of Florida's early intervention (0-3yrs) program for infants and toddlers with or at risk for disabilities. In addition, Dr. Behnke is a board-certified neonatologist and pediatrician. Her clinical career has been dedicated to the care of the high-risk neonate in the neonatal intensive care unit at UF Health Shands Children's Hospital.
Dr. Behnke's research expertise includes study design and methodology related to longitudinal, prospective studies of difficult to maintain cohorts. She has served as one of two principal investigators (along with Dr. Eyler) on a long-term growth and development project funded by NIH-National Institute on Drug Abuse (NIDA) for more than 17 years. Women who volunteered for the study were enrolled during their pregnancy and their children were followed until their middle teenage years with repeated assessments of their growth and development, evaluated within the context of environmental and psycho-social issues. The data set accumulated over the length of the study is both wide (original cohort 296 with 90 percent follow-up rate) and deep (over 20 data time points which include clinical, psycho-social, behavioral, medical, home, school assessments).
Throughout her career, Dr. Behnke has served on many NIH review boards and panels, as an ad hoc reviewer for numerous peer-reviewed journals, and as a member of the editorial board for the Journal of Addiction Medicine and Death Studies. She has a sustained publication record with more than 50 refereed articles and book chapters and has received a number of academic awards and honors throughout her career. She was most recently recognized by the College of Medicine with a 2015 Lifetime Achievement award for her many academic contributions.
Dr. Behnke is a core faculty member for the UF Postdoctoral Research Training Fellowship in Early Intervention and Early Learning in Special Education. She is a core faculty member and serves on the leadership team for the Anita Zucker Center for Excellence in Early Childhood Studies.
Select Publications
Clark, C., Warner, T.D., Algina, J., Snyder, P., Eyler, F.D., & Behnke, M. Home environment, family social support, and cognitive and motor development of infants and toddlers of mothers with multiple risks: Parallel process latent growth curve analysis. Pediatric Academic Societies, 2014.
Warner, T.D., Behnke, M., & Eyler, F.D. Prenatal drug exposure and self-reported drug use in adolescence: The role of psychological functioning. Pediatric Academic Societies, 2013.
Warner, T.D., Behnke, M., & Eyler, F.D. Executive function in early adolescence: Effects of prenatal cocaine exposure (PCE). Pediatric Academic Societies, 2012.
Roussotte, F., Warner, T., Narr, K., Lebel, C., Behnke, M., Eyler, F.D., & Sowell, E. Volumetric changes in frontal cortical regions in adolescents with prenatal cocaine exposure. Organization for Human Brain mapping, 2012.
View full list of publications (pdf)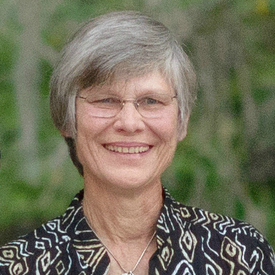 Education
Fellow, Division of Neonatology, Department of Pediatrics, University of Florida College of Medicine
Resident, Shands Teaching Hospital, Gainesville, FL
M.D., University of Florida College of Medicine
B.S. in Chemistry, with Honors, University of Florida
Awards & Appointments
Lifetime Achievement Award, University of Florida College of Medicine, 2015
Editorial Board for Journal of Addiction Medicine, 2007-2012
UFRF Professorship 2007-2010
Member American Academy of Pediatrics, 1981-present