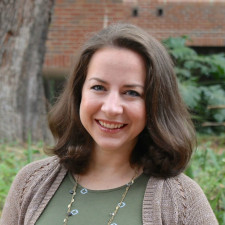 Joy Polignano, Ph.D., NCSP
Biography
Dr. Joy Polignano joined the Anita Zucker Center for Excellence in Early Childhood Studies as an Institute of Education Sciences postdoctoral fellow in July of 2014. She came to the University of Florida from Lehigh University where she earned her doctoral degree and national certification in school psychology. Dr. Polignano's dissertation, Number Sense Development During the Preschool Years: Relations Within and Between Key Skill Indicators, examined developmental trends in numeracy skills across the preschool years based on repeated curriculum-based measurements using latent growth curve modeling. The purpose of this line of research is to help inform preschool assessment schedules and expectations for growth in the context of educational decision-making.
Before joining the Anita Zucker Center, Dr. Polignano conducted applied research largely related to early mathematics assessment and intervention. She has been actively involved in the continuing evaluation of the Individual Growth and Development Indicators – Early Numeracy, as well as the development of additional general outcome measures for preschool mathematics. In addition, she has been involved in the design and coordination of a series of studies examining adult-child shared storybook reading as a context for embedding mathematical discourse in home and school settings. Outside of the early mathematics domain, Dr. Polignano served as assessment coordinator for a randomized controlled trial examining the efficacy of the Reading Achievement Multi-Component Program for middle school students with reading disabilities.
Currently as a postdoctoral associate with the Anita Zucker Center, Dr. Polignano serves as cross-site data coordinator for an Institute of Education Sciences randomized controlled trial – Impact of Professional Development on Preschool Teachers' Use of Embedded-Instruction Practices: An Efficacy Trial of Tools for Teachers – led by Dr. Patricia Snyder. Her general interests lie in school psychology and in early childhood special education, as she applies her general school psychology knowledge and skills to address the needs of young children within early education contexts. Her research interests include embedded instruction for early learning, curriculum-based measurement, early mathematical development, and the application of multi-tiered systems of support for pre-academic skill development and social-emotional competence in preschool settings.
Recent Grants
Impact of Professional Development on Preschool Teachers' Use of
Embedded-Instruction Practices: An Efficacy Trial of Tools for Teachers
Funded by Institute of Education Sciences (R324A150076)  (7/15 – Present)
Principal Investigator: Patricia Snyder, Ph.D., University of Florida
Role: Cross-site Data Coordinator, Gold Standard Child Measures Examiner
Award: $3,498,113
Examining the Efficacy of a Classroom-Wide Model for Promoting Social Emotional Development and Addressing Challenging Behavior in Preschool Children With or At-Risk for Disabilities
Funded by: Institute of Education Sciences (R324A120178) (7/14-5/15)
Principal Investigator: Mary Louise Hemmeter, Ph.D., Vanderbilt University
Role: Data Collector (Teaching Pyramid Observation Tool, Classroom Assessment Scoring System)
Award: $3,499,978
Efficacy of the BEST in CLASS Intervention for Young Children at High Risk for Emotional and Behavioral Disorders
Funded by: Institute of Education Sciences (R324A110173) (7/14-5/15)
Principal Investigator: Maureen Conroy, Ph.D., University of Florida
Role: Data Collector (Classroom Assessment Scoring System, Teacher-Child Interaction Direct Observation Scale, BEST In CLASS Adherence and Competence Scale), Dissemination
Award: $4,134,515
Select Publications
Hojnoski, R. L., Polignano, J. C., & Columba, L. (in press). Increasing teacher mathematical talk during shared book reading in the preschool classroom: A pilot study. Early Education and Development. doi:10.1080/10409289.2016.1102018
Hojnoski, R. L., Columba, L., & Polignano, J. C. (2014). Embedding mathematical dialogue in parent-child shared book reading: A preliminary investigation. Early Education and Development, 25, 469-492. doi:10.1080/10409289.2013.810481
Polignano, J. C., & Hojnoski, R. L. (2011). Preliminary evidence of the technical adequacy of additional curriculum-based measures for preschool mathematics. Assessment for Effective Intervention, 37, 70-83. doi:10.1177/1534508411430323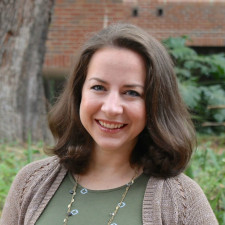 Education
Postdoctoral Associate
University of Florida
Ph.D. in School Psychology
Lehigh University, PA
M.A. in Human Development
Lehigh University, PA
Awards & Appointments
Action Network Member of the Tri-County Cradle to Career Collaborative, 2014-Present
Stout Dissertation Award Nominee, Lehigh University, 2014
Leiser Scholar, Special Education Law Symposium, Lehigh University, 2011
Certifications
Nationally Certified School Psychologist, National Association of School Psychologists, 2014-Present
Educational Specialist I School Psychologist PK-12, Commonwealth of Pennsylvania, 2013-Present