Postdoctoral research fellows are supported through an individualized situated learning and apprenticeship approach to accelerate initial career trajectories by augmenting and extending their knowledge, skills and interests. At least two faculty members mentor each fellow; one with substantive expertise in early intervention and early learning in special education, and one with expertise in research methodology and measurement.
Core Competencies
Three interrelated core competency areas are provided:
Policies and practices in early intervention and early learning in special education
Theories, conceptual frameworks, and theories of change that guide investigations and inform measurement developments in the field
Advanced research methods, analyses, and applied measurement in focused content areas
Programs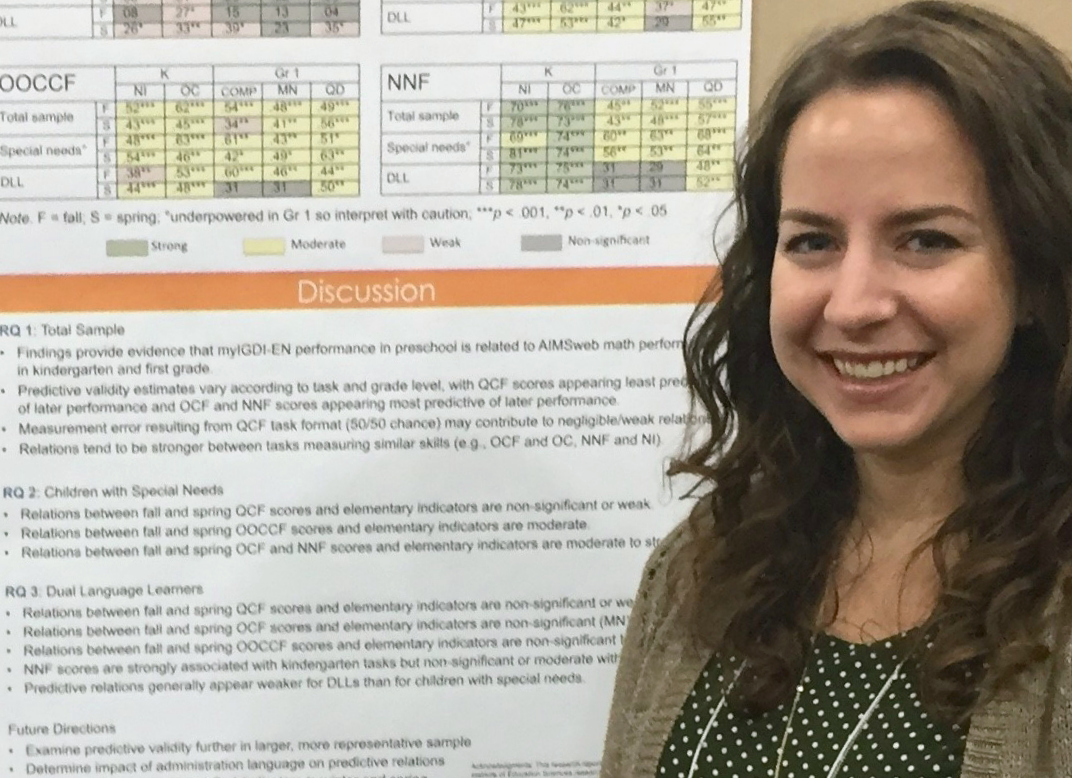 Programs of research available to the fellows include, but are not limited to these areas:
Professional development interventions to support implementation of evidence-based practices in natural and inclusive early learning settings
Early interventions to support young children's social-emotional competence and address challenging behavior
Learning of young children with disabilities, including autism
Development and validation of early intervention assessment measures
Perinatal risk, promotive, and protective factors in relation to early childhood social, behavioral, and developmental outcomes
Applications of advanced research designs, methods, and applied measurement, including methods to strengthen causal inference in longitudinal analyses with large nationally representative datasets and statistical inferences from multilevel analyses in cross-sectional and longitudinal datasets
Training Apprenticeship
Mentorship and apprenticeship activities will be conducted within the context of the research projects being conducted by core fellowship faculty. The roles fellows assume in these projects are guided by an individualized fellowship training plan (IFTP). In addition, fellows participate in biweekly postdoctoral research group meetings attended by fellows, core faculty, and doctoral students. Fellows  have opportunities to access courses and seminars; participate in specialized trainings, and participate in field-based experiences across the three core competency areas that relate to their IFTP. Fellows will be supported in the second year of their program to submit competitive applications for research funding from the Institute of Education Sciences or other relevant sources.