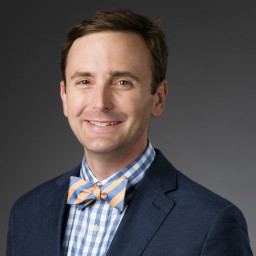 Professor
Health Outcomes & Policy Associate Director, Institute for Child Health Policy

Biography
Dr. Gurka is a professor in the Department of Health Outcomes and Policy. He is a biostatistician who has focused his collaborations on child health research. His area of statistical expertise is longitudinal data analysis, which has been especially useful in evaluating trajectories over time in children. His current primary area of research is the study of cardiovascular risk, specifically the metabolic syndrome, across the lifespan.
Hired as part of the University's preeminence initiative, Dr. Gurka was formerly the founding chair of the Department of Biostatistics in the School of Public Health at West Virginia University, where he also led the Clinical Research Design, Epidemiology, and Biostatistics Program of the West Virginia Clinical and Translational Science Institute. Before his stay at WVU, Dr. Gurka was an assistant professor in the Department of Public Health Sciences and Department of Pediatrics in the School of Medicine at the University of Virginia.
He has experience in a wide range of applications of biostatistics to medical research, from the design and analysis of observational studies to the coordination and analysis of multi-center longitudinal studies. He has published articles in renowned statistical journals regarding complexities associated with the use of linear mixed models, and he recently served on the editorial panel of the Journal of the Royal Statistical Society, Series A.
Dr. Gurka has extensive collaborative and independent research experience in pediatrics. He has obtained funding from the NICHD to study the impact of chronic illnesses such as asthma on development and behavior in children and adolescents. Recently he has focused on childhood and adult obesity, specifically studying the metabolic syndrome. He has obtained NIH funding (NIDDK R21 and a current NHLBI R01) to develop and validate tools to measure metabolic syndrome severity that takes into account sex and racial/ethnic differences observed in this condition. He recently served a term on the executive editorial board of the journal Pediatrics.
Recent Grants
NIH/NHLBI (1R01HL120960-01A1): An Ethnicity-Specific Metabolic Syndrome Severity Score to Assess Risk: The Jackson Heart Study
Funded by NIH/NHLBI (1R01HL120960-01A1) (8/15/2014 – 4/30/2019)
Role: Co-Principal Investigator
Select Publications
Bingham, C.M., Sivak-Callcott, J.A., Gurka, M.J., et al. (2016). Axial globe position measurement: A prospective multicenter study by the International Thyroid Eye Disease Society. Ophthalmic Plastic and Reconstructive Surgery, 32, 106-112. doi:10.1097/IOP.0000000000000437
Vishnu, A., Gurka, M.J., & DeBoer, M.D. (2015). The severity of the metabolic syndrome increases over time within individuals, independent of baseline metabolic syndrome status and medication use: The Atherosclerosis Risk in Communities Study. Atherosclerosis, 243, 278-285. doi:10.1016/j.atherosclerosis.2015.09.025
DeBoer, M.D., Gurka, M.J., Woo, J.G., & Morrison, J.A. (2015). Severity of metabolic syndrome as a predictor of type 2 diabetes between childhood and adulthood: The Princeton Lipid Research Cohort Study. Diabetologia, 58, 2745-2752. doi:10.1007/s00125-015-3759-5
DeBoer, M.D., Gurka, M.J., Woo, J.G., & Morrison, J.A.. (2015) Severity of metabolic syndrome as a predictor of cardiovascular disease between childhood and adulthood: The Princeton Lipid Research Cohort Study. Journal of the American College of Cardiology, 66, 755-757. doi:10.1016/j.jacc.2015.05.061
Pignataro, R.M., Gurka, M.J., Jones, D.L., Kershner, R.E., Ohtake, P.J., Stauber, W.T., & Swisher, A.K. (2015). Educating physical therapist students in tobacco cessation counseling: feasibility and preliminary outcomes. Journal of Physical Therapy Education, 29(3), 68-79. doi:10.1097/00001416-201529030-00009
View full list of publications (pdf)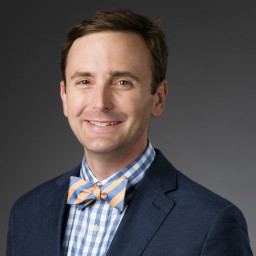 Education
Ph.D. in Biostatistics,
University of North Carolina at Chapel Hill
B.S. in Mathematics,
Carroll University, Waukesha, WI
Awards & Appointments
University of North Carolina Department of Biostatistics James E. Grizzle Distinguished Alumnus, 2013
Member, Executive Editorial Board, Pediatrics, 2011 – 2014
Associate Editor, Journal of the Royal Statistical Society, Series A (Statistics in Society), 2007 – 2010
Carroll University Graduate of the Last Decade (GOLD) Alumnus Award, 2008
University of Virginia School of Medicine Academy of Distinguished Educators, 2008